Goose VPN is a Netherlands-based VPN. Which is a private provider with some appealing features and products. Based on patriotism alone, we cannot, of course, immediately call GOOSE VPN a top product, but we are very curious about this player. After all, it is nice that an enthusiastic group of Netherland entrepreneurs has created such a project. Unfortunately, the fact that it concerns a Netherland VPN provider means that they are in a country where privacy legislation leaves something to be desired. We have tested its speed, security, and all other features in this Goose VPN review, which we have explained in this post.
Goose VPN is a relatively small network VPN. It has VPN servers in 26 countries it's really small as compared to others in the VPN market. They have dedicated servers for P2P and streaming.
Goose VPN allows an extensive range of applications. You can Goose VPN on almost all major platforms, including Windows, Mac, Android, iOS, Linux, routers, and just about any other VPN-enabled device. It can be the best option if you have multiple devices, as there is no limit to the number of connections you can use simultaneously.
Goose VPN Review 2023
Let's start with the pros and cons before we go in deep Into this Goose VPN Review.
Pros
Fast Speed
Unlimited simultaneous connections
Strong Encryptions
No log policy
Dedicated P2P servers
User-friendly interface
30-day money-back guarantee
Kill switch
Customer support in multiple languages
Cons
Limited servers as compared to other VPN
Monthly plan expensive
No Live chat
Discount only Available on yearly plans
Goose VPN Features
Kill switch
GOOSE VPN has an amazing feature called kill switch, which is good for your online safety. With a kill switch, you can set you to not be able to connect to the internet without the VPN turned on, so nevermore connect unguarded. It may not sound very special, but it is one of the most important add-on options for a VPN.
Goose VPN Servers
GOOSE VPN has servers in Europe, Asia, Africa, and America. They currently have servers in 26 countries. Thus, the number of servers is lower than for other large VPN services. If you need a server in a specific location, you can report it to GOOSE VPN. Then you can include it in the next update.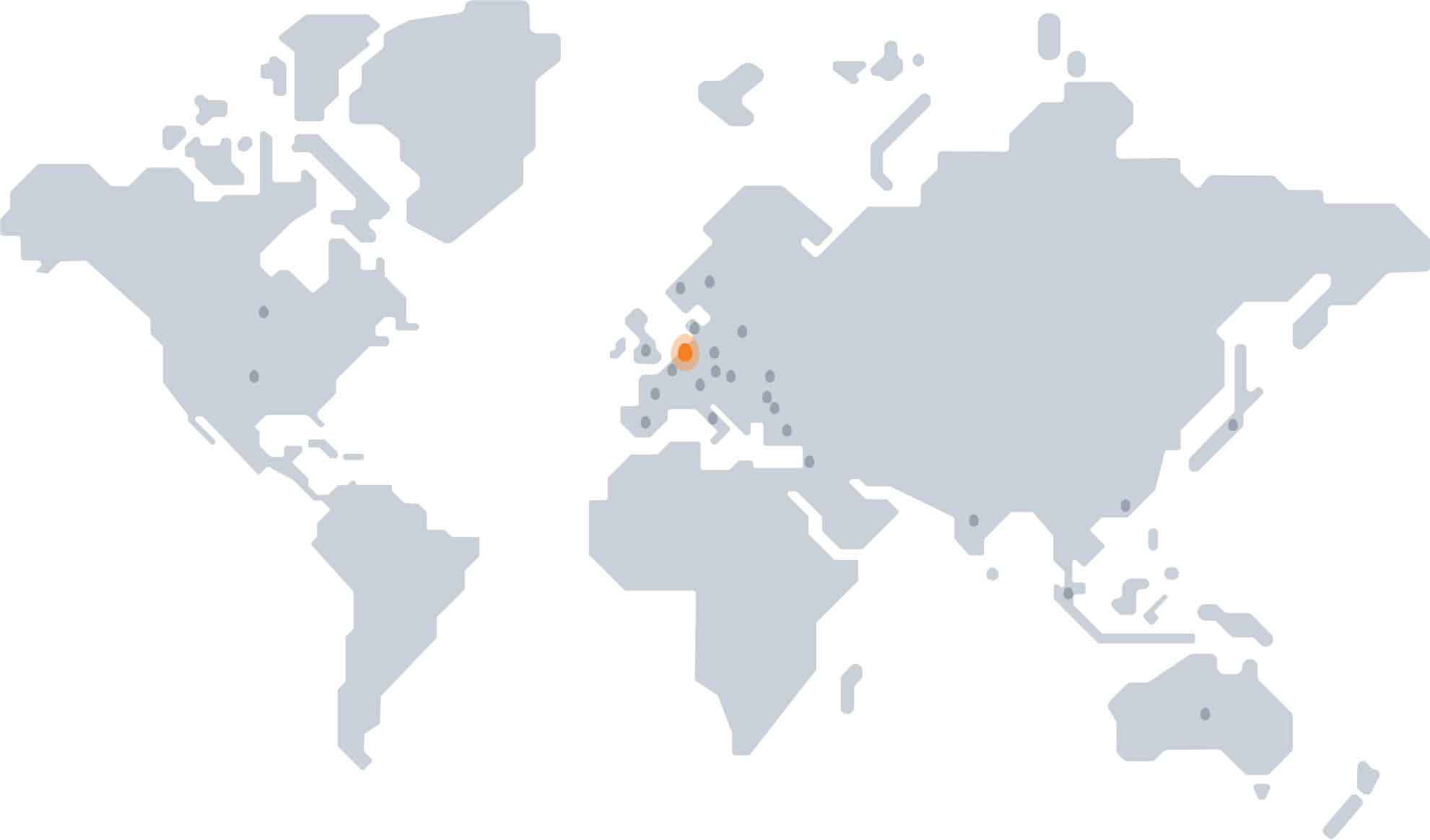 One use case for GOOSE is to use a list of smart servers. GOOSE automatically selects servers for you based on the location you specify. If you do not want this, you can disable the "Enable smart server list" option in your settings. This way, you will be able to view all your servers and select only one.
GOOSE VPN servers use Linux as their base operating system. They also have firewalls and software to prevent spam, viruses, and DDOS attacks. Once you connect to GOOSE servers, all of these security measures are applied to your connection as well, so you are well-protected.
Dedicated IP address
Currently, GOOSE VPN does not yet have the option to request a dedicated IP address. On their website, they state that they want to offer static IP addresses in the future, but this is not yet possible.
Streaming
GOOSE VPN works with Netflix! You may have to delete your cookies and empty cache before you see the correct Netflix offer. After that, watching movies and series on the streaming service goes without saying. Sometimes you have to search for a suitable server, but usually you will find it in no time and you can enjoy the American version of Netflix. Very useful if you want to watch The Office US, for example.
P2P and Torrenting
You can also download torrents with GOOSE. In fact, GOOSE VPN was one of the faster VPNs for downloading torrents. In no time we received large files while remaining completely anonymous and safe. So GOOSE's P2P servers work very well.
How Fast is Goose VPN?
The speed tests for GOOSE VPN were very different. Sometimes I had a fast server and occasionally a prolonged server. Hence, GOOSE VPN's speed seems to be quite unstable. However, this is a problem many VPNs face – almost impossible to avoid. There is always a difference between different servers, for example, depending on their location and distance. Besides, your internet speed also depends on your internet service provider. To give you an impression of several GOOSE VPN servers' speed, we have published our speed test results here.
Speedtest without GOOSE VPN Connection.

Speedtest After connect with GOOSE VPN Client

We saw a small drop in a speed test, but it is good enough for download and streaming online shows from Netflix and other streaming sites.
How safe is GOOSE VPN?
The Netherlands provides GOOSE VPN. It means that you must comply with Netherland data protection laws. It is problematic for a VPN since the Netherlands works together to exchange data between different Western countries. The advantage is that there is a clear law on the protection of personal data. It gives you more control over the data held by governments and corporations about you.
Protocols
GOOSE VPN uses four protocols to create a virtual private network. The two most available are the OpenVPN protocol and the IKEv2 protocol. The advantage of OpenVPN is that it is based on OpenSSL, which means that it can use different encryption methods in this protocol. Also, it is open-source, which means that security updates are released all the time. IKEv2 has the advantage that it is faster and easier to use. L2TP / IPSec and PPTP are also available. With automatic server selection, GOOSE can independently select a faster but less secure profile. We, therefore, recommend that you do not set the parameters to "automatic" but to "IKEv2" or "OpenVPN". These are the two safest protocols.
Is Goose VPN keeps logs?
Goose VPN clams itself as no logging VPN. It does not log IP addresses when you log into your account, it only logs users' IP addresses during registration. That means that the storage function can be found by the IP address. It also saves bandwidth.
What data does GOOSE VPN need?
Like most VPN providers, GOOSE VPN needs your email address and password to create an account for you. You can also create an account with your Facebook or Google Plus account. It's easy to use, but not particularly great for its privacy. You must of course pay and GOOSE needs your payment details for this. This can be done in various ways, such as with your credit card, PayPal, or iDeal. Unfortunately, cryptocurrency payments do not appear.
Plans & Pricing
Customer Support GOOSE VPN
To solve any problems you can contact the support department of GOOSE VPN 24 hours a day, 7 days a week. An additional advantage is they communicate in many languages.
You can easily contact GOOSE by filling in the contact form on their website or emailing support@goosevpn.com. Previously they also had a chat on their website, but unfortunately, it now seems to be unavailable.
When we needed some help with getting American Netflix working, we contacted us via the contact form on the support page of GOOSE VPN. Within 2 hours, we had a response that allowed us to solve our problem. We were kindly addressed and helped. It was also very nice that we could explain our problems in Dutch. In short, the customer service of GOOSE VPN is good as far as we are concerned.
Conclusion – Goose VPN Review
We believe that GOOSE VPN is ideally suited for people who are looking for a simple and clear VPN service with Dutch customer service and software. The price of GOOSE is also very reasonable if you take out a subscription for a longer period. Unfortunately, the opinions of our visitors about GOOSE VPN have been quite divided lately. Fortunately, there is a 30-day money-back guarantee, so you can try this VPN without any problems.