Netflix is a staple streaming service across the globe, but much of its content is restricted by the country you are in. For instance, what's offered on the UK Netflix library will differ from what other countries can access. In fact, in some countries, the Netflix library is very limited, as such, most people will change Netflix to a different region. By learning how to change Netflix region, you will be able to get the most out of your subscription regardless of your location. Read on to find out more.
Why Do I Need a VPN to Change Your Netflix Region?
As stated, Netflix is available in different countries worldwide, but the services differ based on location. This is because each country's Netflix library has its own catalog of original and licensed TV shows and movies.
Image Source: 01net.com
If you relocate, Netflix can only allow you to change the country on your account. This is mainly to protect its licensing agreements since some movies or shows are only licensed to certain regions. So, when you sign up on the Netflix app, it checks your IP address to know the exact geographical location, which confines your assigned Netflix catalog.
A Virtual Private Network (VPN) redirects your internet traffic via one of its private servers, allowing you to unblock international Netflix libraries. This enables you to use that server's IP address, which causes it looks like you are accessing Netflix from that country.
The best bit is that with VPN servers you can even access multiple Netflix regions on various devices at the same time. For instance, to access the US Netflix library, you will need a VPN server that gives you access to US IP addresses. Meaning your IP address will change Netflix region to the US. This way you will freely stream US Netflix content.
Nevertheless, Netflix knows that people can change regions using VPN servers to access content from different locations and they take measures to limit this. Netflix easily detects free VPN services and poor-quality VPNs, and their servers become completely blocked.
Therefore, if you intend to use VPN services, you should invest in high-quality VPNs to avoid Netflix's countermeasures. With that understanding, let's dive in and look at how to change your Netflix country on any device.
How to Change Netflix Regions on All Your Devices
Image Source: cybernews.com
Although using VPN servers to change Netflix's location is the most common way to unblock Netflix or other movie streaming sites, there are other different methods you can use to access Netflix libraries from other countries. Here is a breakdown of the different methods:
1. Changing Netflix Region Using VPN
Image Source: i.pcmag.com
Using a quality VPN service that works with Netflix is the most reliable way to change Netflix's region and access hidden content. As we have mentioned, VPN allows you to change your IP address and utilize the streaming service. Through a different server, you can easily switch between regions with a click.
The best bit is that with VPNs you can change your location on multiple devices including iOS devices, PCs (macOS and Windows), Android phones, and Android TVs.
Best VPN for Netflix
Step-by-Step Guide on Changing Netflix Region Using a VPN
Step 1:
Download and install a VPN on the device of your choice. Choose a quality VPN that is compatible with the device you are using. We recommend using ExpressVPN or NordVPN.
Create an account through the VPN provider's site and download the VPN app. Then, follow the installation prompts, and run the app. After that, Log into your VPN account by providing your account details when you are asked to log in.
Step 2:
Connect to a virtual private network server of your choice. Choose a server that corresponds to the Netflix library you desire to access. For e example, if you want to access a Netflix US account from another country, then connect to a server in the US.
However, some devices, like Roku, do not support native VPN apps and don't allow you to change the default DNS settings. In this case, you can set up a VPN on your router.
Step 3:
Log in to your Netflix account. Once you have logged in to your Netflix account you should now be able to see your different Netflix libraries. To verify this, select new and popular usually at the top of the screen, and confirm the country matches the VPN server location.
Step 4:
Start streaming. You can now watch your favorite shows from your target county. If you want to switch from one country to another, you will only need to repeat step two and refresh your browser.
2. Changing Netflix Location Using Smart DNS Service
You can also use smart DNS to access Netflix libraries from other countries. Like with a VPN, Smart DNS tricks outlets like Netflix into thinking you are physically located in that country, allowing you to access that region's content.
Image Source: cybersynchs.com
The advantage of using Smart DNS is that it does not use an intermediary server to route data between you and Netflix, making it faster than a VPN. Again you don't require to download software to use Smart DNS, meaning you can use it to change Netflix location on almost any device you stream on, including Apple TV and game consoles like Xbox. However, the smart DNS proxy is less reliable and secure than VPN.
The setup process for modifying your Netflix region with Smart DNS will vary depending on your provider and device. Still, the general process is roughly the same.
Step-by-Step Guide on Changing Netflix Region Using Smart DNS Service
Navigate to the Smart DNS Proxy website and find a DNS server address. Copy two addresses and paste them on a notepad.
Then go to your device's settings and look for the network settings option.
Under settings, select Advanced, Custom, or Manual. Under that, you will select DNS or the DNS settings.
Remove the DNS addresses already listed and paste in the two addresses you had previously copied. Then Save the changes and exit the settings.
Navigate to your DNS proxy provider, find your account settings, and check to see if your IP address is listed or activated.
Now, your DNS should be adjusted, and your physical location should be hidden. You can refresh your account and watch your favorite shows on Netflix without restrictions.
3. Using Proxy Server to Change Region on Netflix
A proxy server helps you change your Netflix region by routing your traffic via a third-party server before linking to Netflix. And like VPN users, you can hide your IP address and trick your streaming servers if you are located in the country where the proxy server is based.
Image Source: marvel-b1-cdn.bc0a.com
In simple terms, if you connect to a proxy server in the US, you will get access to the US Netflix library, regardless of where you are. With Proxy servers, you can use them via websites, browser extensions, or Wachee for Chrome.
Step-by-step Guide on Changing Netflix Region Using Proxy Server
Go to the Proxy server's website.
Enter www.netflix.com and pick a server based on the Netflix region you try to unblock. Select agree and connect.
Click Continue to page and click on agree and connect once more.
Then sign in to your Netflix account. Now you can stream Netflix shows licensed in the location of your proxy server.
4. Changing Netflix Location Using a Remote Desktop Software
Image Source: i.pcmag.com
Remote Desktop Software or Remote Access Software allows you to easily switch Netflix countries and access the largest Netflix library. However, using Remote Access Software is more complex than using Smart DNS or Proxy servers; it is more reliable and safe. This is because you will not have to share your IP address with others.
Step-by-step Guide on Changing Netflix Region Using Remote Desktop Software:
Download and install Remote Desktop Software such as TeamViewer.
Then open the application and note down your ID and password for remote access.
Then log in to the software's account.
Then provide the ID of the person whose Netflix account you want to use
Now you have access to their account and can watch different shows in their region.
5. Changing Netflix Location Using TOR Browser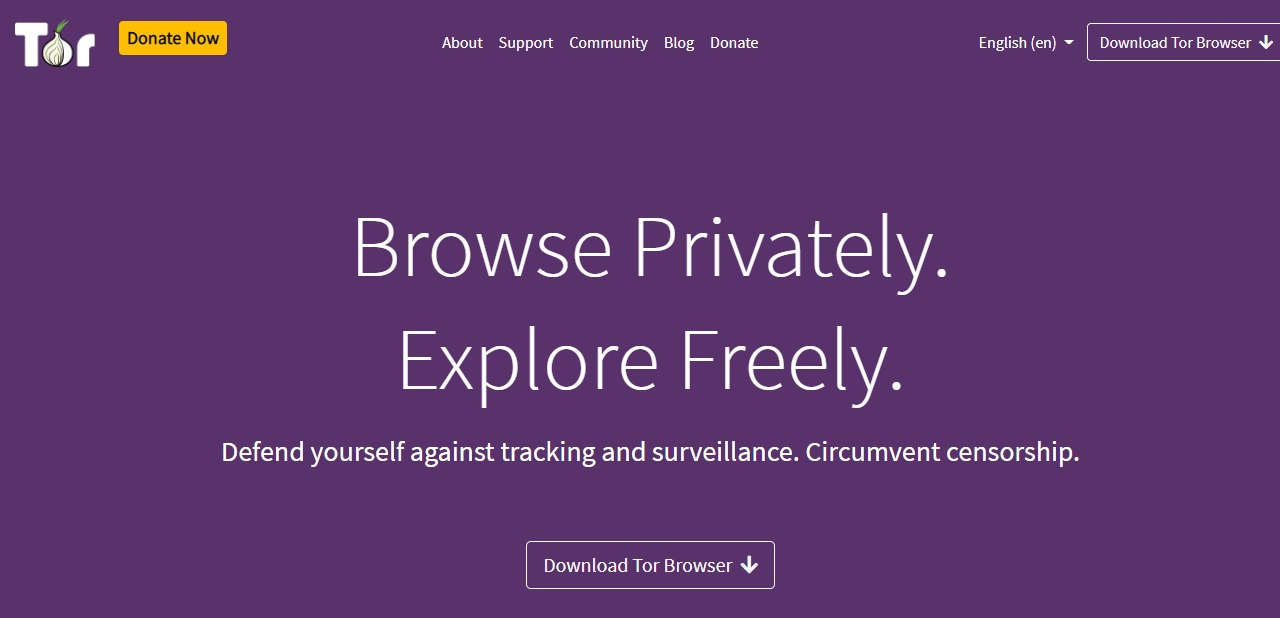 TOR is a decentralized, open-source network that lets users achieve maximum online anonymity. It encrypts your connection and routes it to at least three different servers before sending it to your desired website.
The benefit of using this method is that it is free to use on Windows, Linux, macOS, and Android devices, and there is an adapted Onion browser for iOS users. However, it is necessary to note that by using TOR for high-bandwidth activities like streaming Netflix, you are using up bandwidth which can be used to protect the safety of users in highly-censored countries.
Step-by-Step Guide on Using TOR to Change Netflix Region
Download the TOR browser from the TOR Project website.
Select the .exe file, pick your language, and verify the settings you would like.
After that, open the Tor browser and select Connect.
Now you can watch Netflix shows without any restrictions
6. Changing Netflix Location Using a Home VPN Server
Image Source: nscdn.nstec.com
You can change your Netflix Location without using a third-party VPN service by setting up your own VPN server. You can do this for free or pay to have a VPN router installed. The best bit about this method is that you can use the home VPN server to create an encrypted connection between your device and your home WiFi network.
Step-by-Step Guide on Using a Home VPN Server to Change Netflix Region
Purchase a VPN router that supports the OpenVPN protocol and set it up.
Then open the browser on your device and enter your router's LAN IP address into the search bar.
Then add the router's username and password.
After that, navigate o settings or advanced settings and turn on VPN Service. Ensure that you enable the option that allows clients to use the VPN connection.
Click on confirm and apply.
Then find the VPN client configuration file for your streaming device and download it onto it.
Go to Netflix on the streaming device while connected to the VPN server. You should now see the regional catalog of the country where your home VPN server is located.
Frequently Asked Questions on How to Change Netflix Region
Image Source: miro.medium.com
1. Why does Netflix provide different content in different regions?
Netflix shows are different in different regions mostly because of the enforcement of copyrights and royalties. In addition, each country has different laws and regulations around intelligent property and copying of media content. However, using a VPN allows you to go around these limitations as they can make your IP address appear as if it comes from whichever country you choose.
2. Can I get Netflix subtitles in my language if I change my location?
Getting Netflits subtitles mostly depends on your VPN IP addresses and the language settings on your Netflix account. Basically, Netflix chooses the most relevant languages based on your location. However, you can manually change them in your account settings.
3. Is It Illegal to Change Netflix Region?
Changing your Netflix region violates Netflix's Terms Of Use, but it is not illegal. If you are found by Netflix changing locations without relocating, your account may be suspended or, in other cases, permanently terminated. If Netflix finds out you are using a VPN or Smart DNS, it will simply display an error code and limit access to content until you switch off the VPN.
Even though using VPNs is safe, it's necessary to note though that there are some countries like North Kores and Iraq that do not allow the use of VPNs. In addition, some other states have also banned the use of proxy servers and the Tor network.