Are you tired of feeling like you can't browse the internet freely and privately? Are you worried about your online activity being tracked or your personal information being compromised? If so, you might be interested in using a virtual private network (VPN). A VPN lets you connect to the internet through a safe, encrypted connection. This keeps people from watching what you do online.
While VPNs are useful for many reasons, one common use is to access the "dark web," a part of the internet not indexed by search engines that can only be accessed with specific software. A VPN can be essential if you're interested in exploring the dark web and want to do so safely and securely. We have listed the best VPNs for the dark web to give you the best security, privacy protection, and functionality.
What Is a VPN?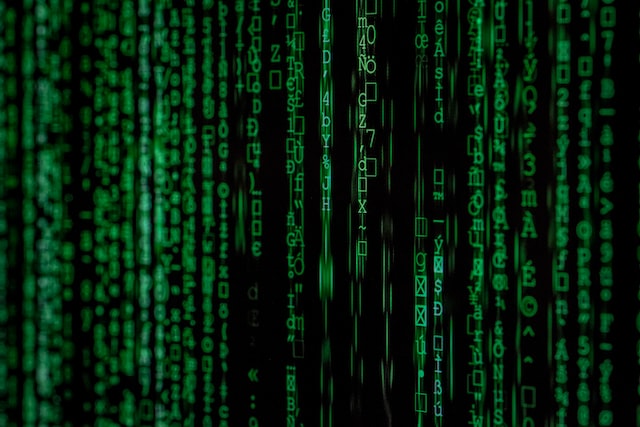 A VPN (Virtual Private Network) protects and makes anonymous all your online activities, whether you visit the dark web or shop at Amazon. It protects your internet connection from prying eyes and prevents your online activities from being tracked and recorded by enclosing them in an encrypted tunnel.
The dark web can be defined as a section of the internet where search engines don't use the index, and it can only be accessed through specialized tools such as the TOR browser. In addition, dark web sites mostly run on networks of private servers, which allow communication only through specific means. This ensures a high degree of anonymity, making it difficult for authorities to shut down, and thus the dark web becomes a breeding ground for immoral or illegal activities.
Why Is a VPN Important to Access the Dark Web?
The dark web is a dangerous part of the internet that brings various risks and vulnerabilities and compels users to improve their online security with a VPN. Below, we have listed some of the main reasons why you need to use a VPN to access the dark web:
a). Avoid ISP Throttling
Your Internet Service Provider (ISP) monitors and tracks online behaviors. If they notice you are accessing the dark web, they could start throttling your connection, making it difficult to access the web. The ISP throttles your connection because of the dark web's legal issues.
A VPN is a great solution since a trustworthy VPN provider will help a user bypass the ISP filters set up to slow down your internet speeds. They will have an extensive server network and bypass ISP throttling by connecting you to the nearest server.
b). To Prevent Malware Attacks
You can find malware and viruses on the dark web, including trojans, keyloggers, botnets, and spyware. Threat actors can purchase them and later infect potential target devices.
Using a VPN that includes virus protection or an ad-blocker feature will keep your device safe from these threats. In addition, a VPN protects your online privacy from cyberattacks by blocking malicious websites and ads.
c). Government Surveillance
Accessing the dark web is illegal in some countries. As a result, the government keeps a close eye on what its users are doing online and keeps tabs on them. Even if you are a journalist using the platform to gather statistics and information for a piece, you risk being watched by the government. You can conceal your identity from government authorities and use a VPN to browse the dark web.
d). Ensure Anonymous Communication
People use the dark web to communicate freely, but ISP tracking and government surveillance make it tough. Additionally, individuals can face restrictions on their ability to use the free internet or navigate the dark web anonymously.
The best VPN for the dark web can be used for this reason if you're a journalist or whistleblower with private information that you want to share privately. A VPN will help users increase their online anonymity, which will help most users carry out anonymous communication without getting tracked.
5 Best Dark Web VPNs in July 2023
1. Nord VPN
VPN kill switch
No logs
Strong encryption
Best for browsing darkweb
Unblock geo-restrictions
Unlimited Bandwidth
30 days Money Back-guarantee
Discount only available on 2 & 1-year plan
Our first recommendation is NordVPN, the best all-around VPN service for accessing the dark web since it is incredibly simple. In addition, we were impressed by its airtight security features, which include the automatic kill switch and AES 256-bit encryption. CyberSec technology also blocks all potentially harmful websites that could host malware.
Combining these Nord VPN security features with world-class connection speeds, TOR browser compatibility, and a strict no-logs policy makes this dark web VPN one of the best in the market. With Nord VPN, you will also access thousands of servers across 60 countries.
In addition, it is the best dark web VPN since you can anonymously pay for your subscription using Bitcoin. To top it all, if you are unsure if it's the best for you, the VPN app allows you to try it risk-free for 30 days, and you get a money-back guarantee if it doesn't service your dark web needs.
NordVPN Speedtest Results
Without VPN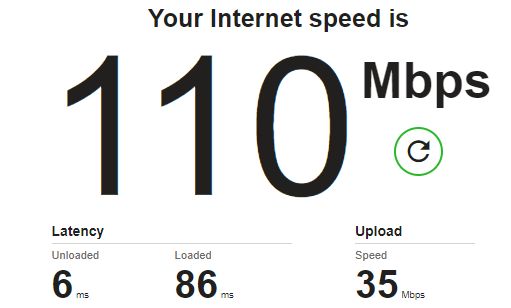 With VPN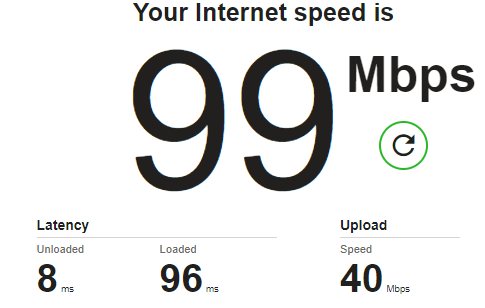 Long-Distance Connection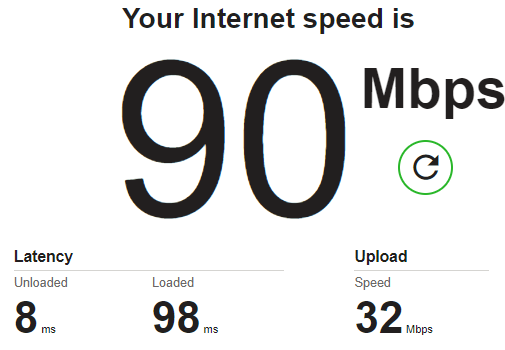 With NordVPN's limited-time offer, you can save 68% off on your subscription. Don't miss out on this deal!
2. Surfshark
Kill Switch
No Traffic or Request logs
Unblock Netflix
Unlimited Bandwidth
P2P Support
10 devices simultaneously
Super Cheap VPN
Doesn't good in P2P
Suppose you are on a budget and want a dark web VPN; SurfShark is a perfect all-purpose option with an independent strict no-logs policy. Although it's a relatively small VPN service, you can navigate the dark web safely. Moreover, with its excellent unblocking capabilities, you can use it to evade blocks in countries like China.
Like with NordVPN, this one offers solid obfuscation servers, which Surfshark calls the "camouflage mode," but it has the same purpose. It also has a kill switch, a strict no-log policy, and a highly secure connection.
The TOR browser's naturally slow speed will probably become tolerable, thanks to Surfshark's fast servers. Additionally, Surfshark VPN is a great choice for other web-based activities like surface web browsing, streaming, torrenting, simultaneous device connections, and playing multiplayer games.
3. CyberGhost
4.8 out of 5
No Traffic or Request logs
Unlimited Bandwidth
P2P Support
10 devices simultaneously
Super Cheap VPN
Expensive for monthly plans
In our testing, the agency completed quite impressively with a few outstanding operation grades, and there's a significant number of servers, too. Your customer is straightforward to use, which is very important to novices. However, there may be a few interface problems.
If you are searching for the best dark web VPN to ask for and record the least amount of information, we recommend CyberGhost VPN. This helps users feel invisible and protected during dark web browsing sessions since it offers peerless protection and security standards.
We found it to be compatible with the TOR browser, and you can enjoy browsing the dark web without worrying about TOR's vulnerabilities. In addition, this VPN provider has over 7,000 servers in 91 countries, guaranteeing rapid connection across different servers.
CyberGhost is one of the best dark web VPNs in the industry, with AES-256-bit encryption and security protocols such as WireGuard and OpenVPN that boost your online security. Lastly, since its headquarter is in Romania, no internet laws are getting imposed.
4. ExpressVPN
VPN kill switch
No logs
Strong encryption
Unblock US Netflix
Unblock geo-restrictions
Allow P2P
30 days Money Back-guarantee
Expensive
If you don't have an issue with cost, ExpressVPN is a great VPN provider offering everything you would expect from a solid dark web VPN. Thanks to its automatic obfuscation and lightning-fast speeds on every VPN server with any protocol, it also made our list.
The fast speeds ensure your dark web activities are fast despite TOR's famous speed drop meaning you can browse the dark web without the unbearable lag. In addition, thanks to this VPN's automatic obfuscation, you can use its fastest VPN protocol to get the best speeds without sacrificing security. It also has an automatic kill switch and 256-bit AES encryption.
Express VPN also has a zero logs policy meaning your dark web life will remain private even if authorities demand your logs. There are over 3000 VPN servers in over 90+ countries, and all the servers support torrenting. Luckily, you can try this VPN and enjoy the 30-day money-back guarantee.
ExpressVPN Speedtest Result
Without VPN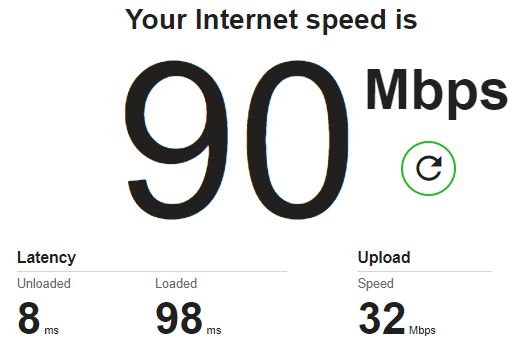 With VPN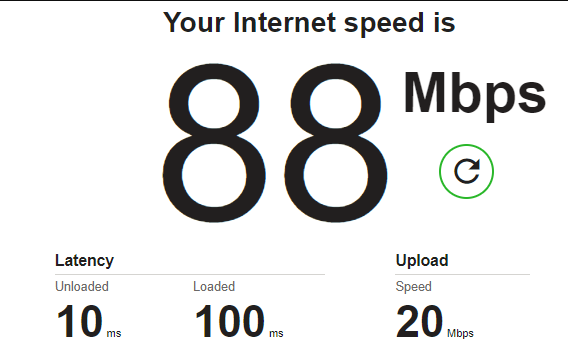 Long-Distance Connection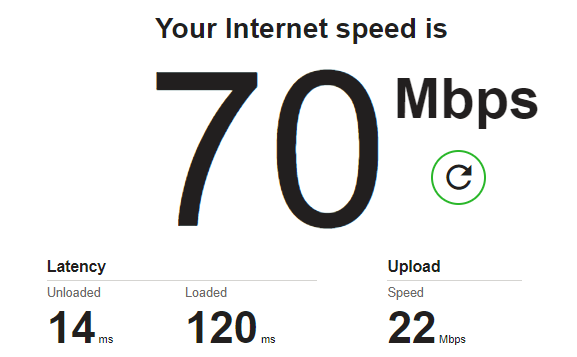 With ExpressVPN's limited-time offer, you can save 49% off on your subscription. Don't miss out on this deal!
5. IPvanish VPN
DD-WRT VPN Compatible
No Traffic or Request logs
Unlimited Bandwidth
P2P Support
10 devices simultaneously
Super Cheap VPN
Limited Servers
This is another top choice; we wouldn't have included it in the list if it had stored logs. With this IPVanish VPN, you can connect every single IPVanish account on 10+ devices simultaneously, which offers 75 different countries to choose from. This VPN will also help you on the dark web since it comes with an obfuscated server, but you will not like that it doesn't have split tunneling or double hop.
IPVanish has immersive support because it's available 24/7, and you communicate with the developers directly since the staff is the same as the developers. They also offer remote help for installation for users with issues.
Another unique feature is that because of their HQN policy, they buy their bandwidth directly from IP transit providers. So although this VPN for the dark web isn't as fast as some listed above, it is comparatively faster than most VPNs.
IPVanish Speed Test Results
Without VPN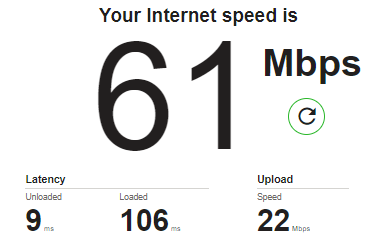 With VPN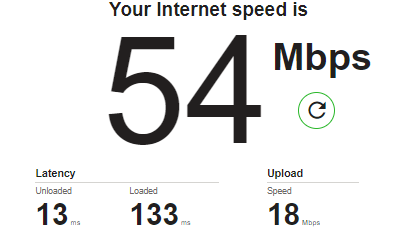 Long-Distance Connection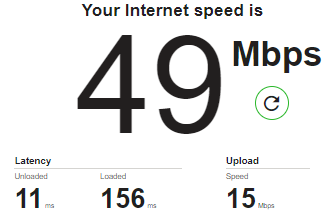 With IPVanish's limited-time offer, you can save 69% off on your subscription. Don't miss out on this deal!
How Does a VPN Protect You on the Dark Web?
Image Credit: onlinesecurity.trendmicro.com.au
A VPN protects you while you access the dark web by adding a layer of encryption and security to your normal internet traffic. When accessing the dark web, your connection will pass through three publicly hosted nodes where the traffic gets encrypted. This will make it difficult to trace your real IP address and other identifying information.
However, if one of the nodes is compromised by a malicious actor, your real IP address could be exposed along with other information, such as the location. This will make it easier to pinpoint your identity, which could otherwise cause you harm.
When you use the best VPN for the dark web, it encrypts your traffic and changes your real IP address. However, the connection passing through the nodes comes from a different IP address that is already encrypted. So, although a node could get compromised, your real IP address will remain hidden.
Can You Use a Free VPN to Access the Dark Web?
If you want to avoid the VPN charges, you might wonder if you can get on the dark web with a free VPN. Yes, you can use the best free VPN for the dark web, but we don't recommend it.
In addition, the best free VPNs for the dark web come with some serious limitations, such as:
i) Data Limits
Most free VPNs for the dark web have a data cap to use while being connected to their VPN servers which means your VPN could disconnect while browsing
ii) Speed Limits
Like with the maximum data you can use, most free VPNs for the dark enforce speed limits. Since the dark web browser TOR browser is already slow, a slow VPN could only worsen things.
iii) Limited Servers
Most free VPNs come with a limited number of servers, unlike their paid counterparts. Unfortunately, this means there will be a lot of users on your VPN server, which creates the problem of low speeds.
iv) Selling of Data
Some free VPNs for the dark web are not as free as they claim, and they make users pay with their data. The free ones might not be the best VPNs since they could sell data to third parties.
Unfortunately, most free VPNs will have one or more of the disadvantages above, which is why we recommend VPN users not to use them. Instead, one would choose an affordable VPN provider with great premium features and unlimited bandwidth.
Factors to Consider When Choosing the Best VPN for Dark Web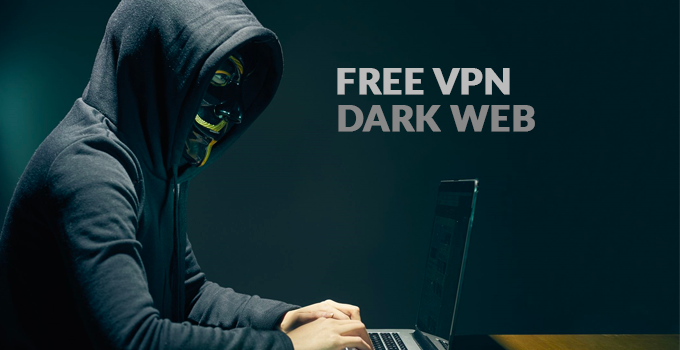 Using a VPN server is great, but you should ensure you use the right VPN for your needs. Not opting for the best VPN won't give effective results and may complicate your life more.
1. Strong Security Features
The first factor to consider is the security features. All dark web users shouldn't compromise on a VPN's security level. Instead, opt for a VPN that uses military-grade encryption (AES-256) to protect your online activities from snooping eyes.
Ensure the VPN you choose comes with privacy boosting and advanced security features such as an ad blocker, kill switch, and dedicated IP address.
2. No Logs Policy
The best dark web VPNs should exhibit a no-log policy. If your VPN provider simply hands over your data at the first opportunity, there is no purpose in successfully concealing your use of the dark web and encrypting it.
Fortunately, several no-logs VPNs are available and qualify as the best VPNs for the dark web. The ideal VPN service should only use RAM (rapid-access memory) on its VPN servers.
3. Fast Speeds
Since your data goes through multiple nodes, the security measures of the TOR network tend to slow down your internet speed. The best VPNs for the dark web should be fast enough to use with the TOR network and should not cause extra slowdowns.
Image Credit: businesstimesnow.com
4. Obfuscated Servers
Although a stable VPN connection already offers a layer of security, the stealth mode or obfuscated servers are like a safety blanket around your data, IP address, and anything else.
5. Jurisdiction
Some information about users may need to be collected by law from providers based in nations that are part of the 14 eyes alliance. In our list, we searched for those who weren't or who had their no-logs policies independently audited.
6. Anonymous Payment Methods
The best dark web VPN should allow users to pay without exposing their identity, making it hard for anyone to trace the VPN or any other activities back to you. This is important since anonymity is necessary for dark web browsing.
7. Choice of Protocols
You should ensure that the VPN you choose has a selection of safe and fast encryption protocols. You can use WireGuard or OpenVPN protocol, as they ensure fast connection speeds and security.
Conclusion on the Best VPN for Dark Web
Image Credit: kiwistreamer.co.nz
Despite its negative reputation, the dark web can be employed for legal goals like gathering news data, preserving total online anonymity, and avoiding online tracking.
Your online privacy may be compromised by threats associated with the dark web. Considering all this, you should use the best VPN for the dark web to improve your online experience. We have listed all the VPN providers we recommend with their pros and cons.
FAQs on Best VPN for Dark Web
1. Is a VPN better than The Onion Router?
Using both at once and connecting to your VPN is recommended before accessing TOR. These two platforms are unique tools with different operating systems created for online privacy. A VPN secures your privacy by using a network of servers that are ultimately under the control of the VPN provider.
Every app and piece of software that uses it safeguards your internet connection. On the other hand, onion routing is a decentralized method that employs nodes to anonymize your traffic inside a particular browser.
2. How does the deep web compare to the dark web?
The popular terms "deep web" and "dark web" are mostly used interchangeably by many people. However, there is a significant difference between them.
Any area of the internet that is not indexed or searchable by popular search engines is referred to as the "deep web." This could be any password-protected part of the internet, like personal bank accounts, email accounts, email accounts used for personal communication, medical records, private databases, Amazon accounts, Facebook accounts, and so on.
Alternately, the deep web is any part of the internet that is not indexed or searchable by popular search engines. This includes, but is not restricted to, any password-protected portions of the internet, such as individual bank accounts, email accounts, health records, confidential databases, Amazon accounts, Facebook accounts, and so on.