Crypto exchanges are inclined to cyber-attacks or security breaches, and finding the Best VPN for crypto trading to protect you against these attacks while giving you fast enough speeds to trade can be tough. Furthermore, some VPN services will not keep your wallets safe, while others will not allow you to access geo-blocked crypto trading platforms. For that reason, we have compiled this detailed guide with the best VPNs for crypto trading to safeguard your wallet.
What Is Cryptocurrency Trading?
Cryptocurrency trading is buying and selling digital currencies to make a profit from the changing value of the underlying asset. It is a peer-to-peer system that enables anyone anywhere to send and receive payments.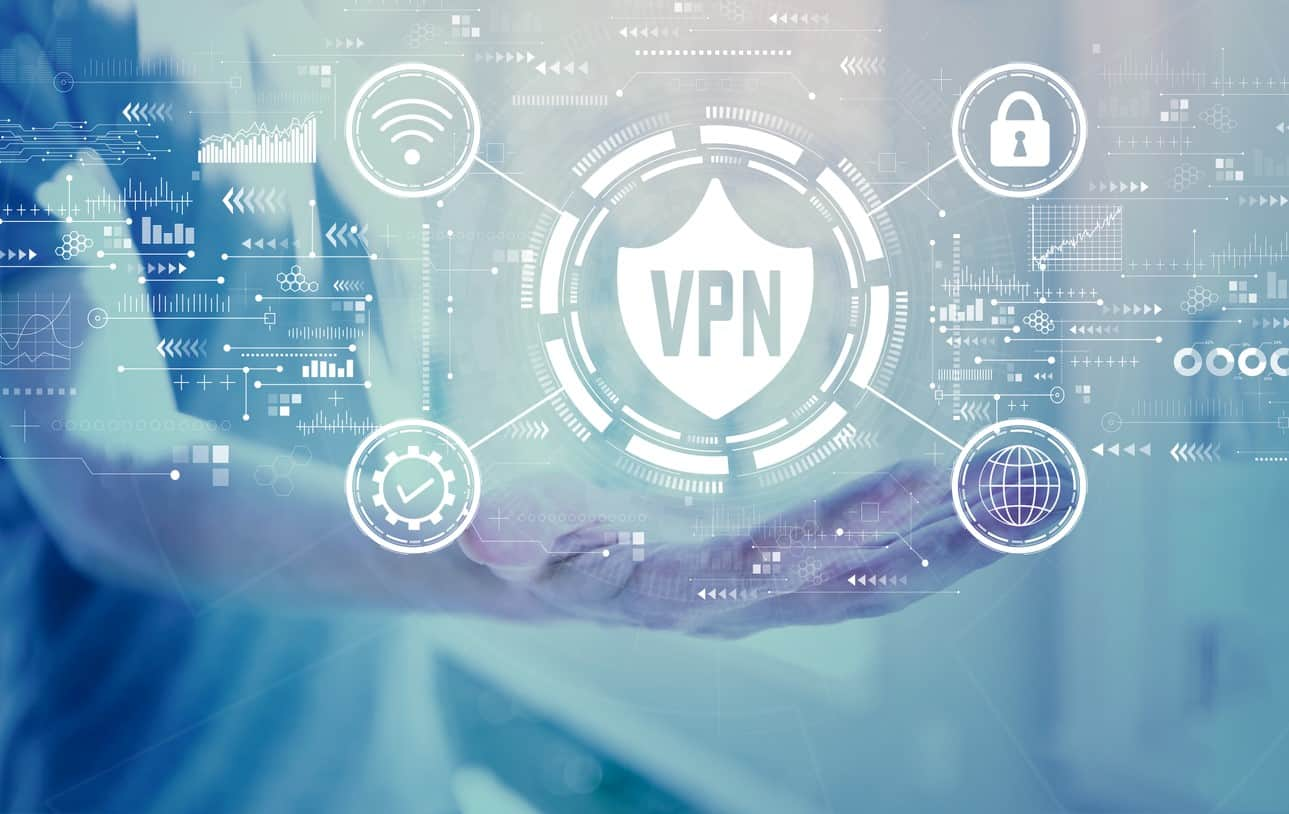 Image Source: kaspersky.com
Instead of carrying around physical money, cryptocurrency payments exist purely as digital entries to an online database. When you transfer cryptocurrency funds, the transactions are recorded in a public ledger, and the crypto is stored in digital wallets. As a result, trading cryptocurrencies is as straightforward and secure as traditional forex currency trading.
It is called a cryptocurrency because it uses encryption to verify transactions. This means state-of-the-art coding is involved in storing and transmitting cryptocurrency data between wallets and public ledgers. In addition, encryption aims to provide safety and security.
Why Use a VPN Service for Cryptocurrency Transactions?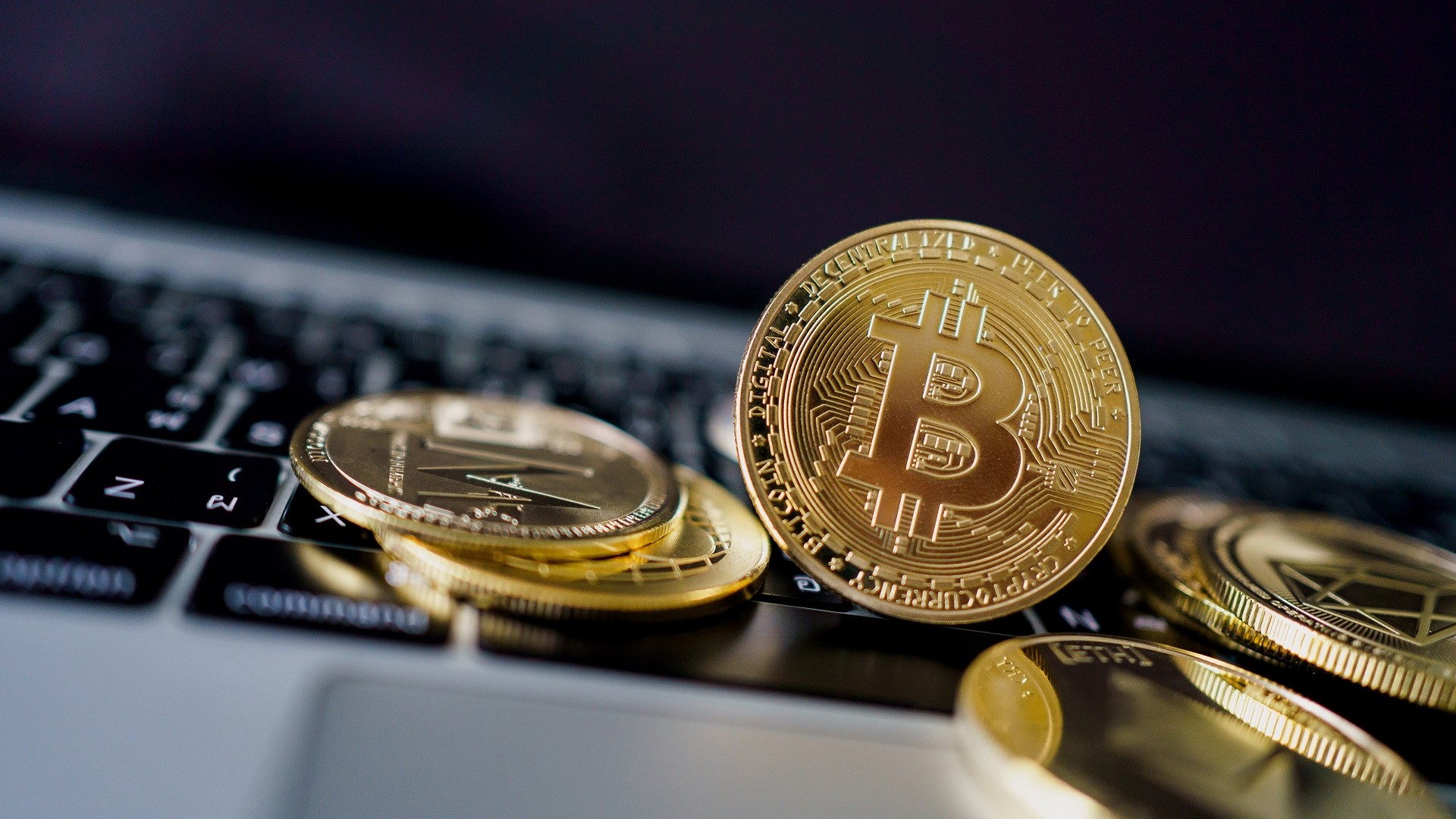 Image Source: gobankingrates.com
A virtual private network (VPN) protects your info and identity by encrypting your internet connection. This is particularly important when trading cryptocurrencies, as it can help to keep your data safe from hackers.
Cryptocurrency transactions are not regulated, meaning they are not exactly safe. Hackers or malicious actors can get your location or identity by linking your IP address and wallet address. That's where VPN servers come in handy since they will hide your IP address, allowing you to better hide your identity and wallet.
Additionally, since not all crypto trading platforms are available in different countries, you are bound to run into issues accessing some of them due to geo-blocks. Here again, virtual private networks will help keep your assets in several wallets.
5 Best VPNs for Crypto Trading in July 2023
With that understanding, let's dive in and look at the best VPNs for crypto trading.
1. NordVPN
Best VPN for Binance App
It is currently the most feature-rich VPN provider
It has excellent speed
Supports anonymous payment via cryptocurrency
Unlimited bandwidth
Unblock geo-restrictions
Strict no logs policy
30 days Money Back-guarantee
Massive server network
Doesn't accept altcoins
No router app
Besides being the best VPN for crypto trading, we credit that Nord VPN is presently the best and most reliable VPN overall. It basically had everything we were looking for from a premium VPN service, including a heightened number of servers, excellent speeds, and a competitive price. Also, Nord accepts various crypto payments, making it easy to use while trading crypto.
NordVPN's advanced security features were what set it apart from other VPNs. Not only did it offer reliable IP services, but Nord also had split-tunneling, double VPN protection, and a kill switch which assured us that our transactions were safe and secure. Additionally, it had advanced options for the most careful crypto traders, including encrypted cloud storage, a data breach scanner, and a password manager.
Even better, NordVPN runs on Windows, macOS, Android devices, iOS, and Linux. In addition, it offered encrypted proxy extensions for the most popular browsers, including Chrome and Edge. All-in-all, it is safe to say that NordVPN makes a case for the best crypto trading VPN on the market.
NordVPN Speedtest Results
Without VPN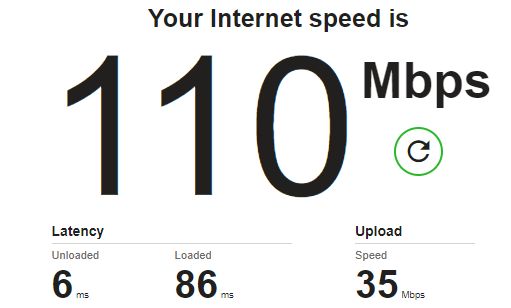 With VPN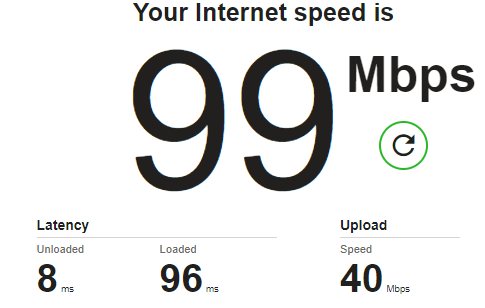 Long-Distance Connection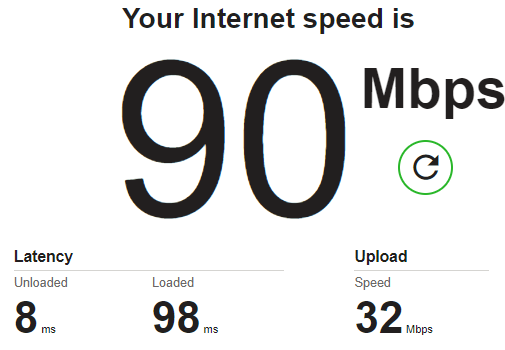 With NordVPN's limited-time offer, you can save 68% off on your subscription. Don't miss out on this deal!
2. Surfshark
Best VPN Cheap VPN for Crypto Trading
Extremely affordable
It's user-friendly and works with the best torrent sites and Netflix
Unblock Netflix
Strong security features
P2P Support
GPS spoofing on Android app
24/7 customer support
30-day money-back guarantee
Lacks IPv6 support, which means your IP addresses might be leaked.
While Surfshark does not have the popularity of NordVPN, it remains a top VPN option for advanced traders looking to make crypto trading safe. Regarding security features, we found that it had everything a reputable security tool should offer. It had unbreakable AES-256 encryption and an audited no-logs policy.
Surfshark provided us with a RAM-only server, NoBorders mode, Camouflage mode, Multihop, and Nexus network. All this ensured that we had an extra layer of protection while transacting. Furthermore, Surfshark allows you to pick from lots of secured tunneling protocols such as WireGuard and OpenVPN. Our testing resulted in fast connections without any noticeable speed drops.
What's more, Surfshark presently offers over 3,200 servers to more than 65 countries, which is enough for a stable crypto trading operation. Plenty of servers also support P2P connections, which is convenient for those who torrent a lot.
Surfshark VPN Speedtest Result
Without VPN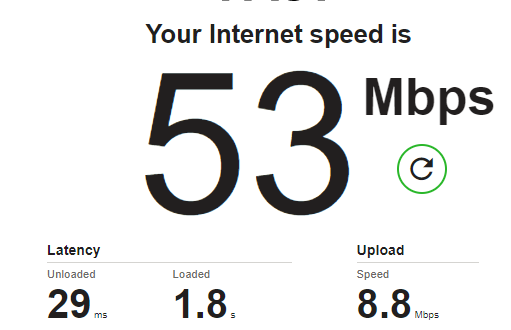 With VPN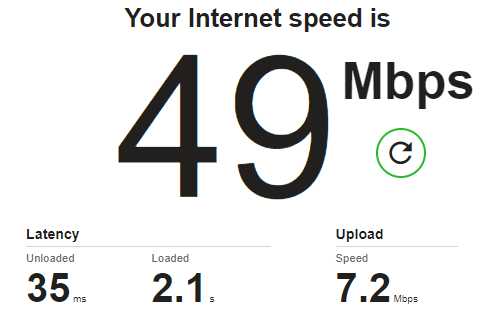 Long-Distance Connection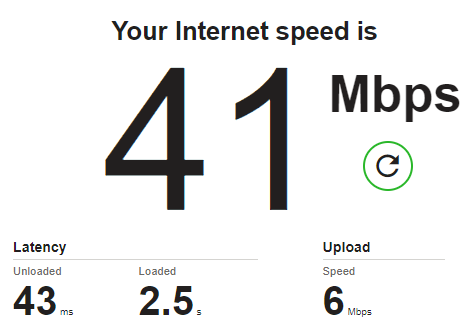 With Surfshark's limited-time offer, you can save 82% off on your subscription. Don't miss out on this deal!
3. ExpressVPN
Best VPN for Crypto Trading Online
Very easy-to-use VPN and beginner friendly
Perfect for anonymous trading, browsing, downloading, and streaming
No-logs policy
Excellent speed
Unblock geo-restrictions
Trusted brand name
30 days Money Back-guarantee
A bit pricier than other VPNs
ExpressVPN is another one of the best platforms out there that are fast and ideal for the average VPN user. What we found fascinating about this crypto site is that it has a convenient mobile app that allows it to trade on the go. Even better, it offered a proprietary Lightway protocol that delivered fast speeds.
Furthermore, Expres VPN hides your IP address and gives you high levels of anonymity which is beneficial for crypto trading. Plus, we found that ExpressVPN offers around 3000 servers in more than 160 locations and 94 countries. Thanks to this, crypto traders can access trading platforms and cryptocurrency exchanges from all over the world.
Besides that, ExpressVPN supports crypto payments. It accepts Bitcoin, Ethereum, USDC, XRP, BUSD, GUSD, and PAX. All you require to do is connect your selected crypto wallet solution.
ExpressVPN Speedtest Result
Without VPN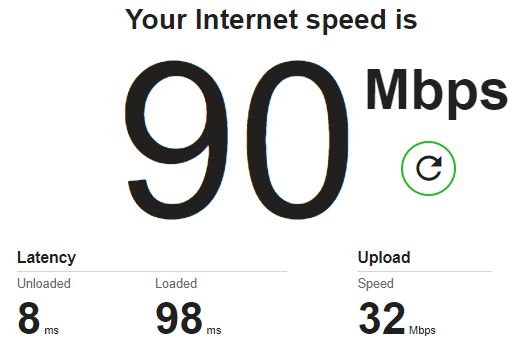 With VPN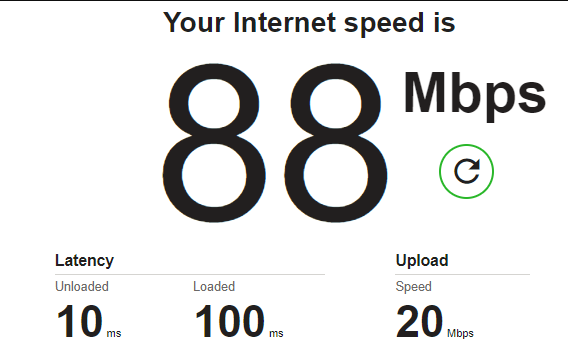 Long-Distance Connection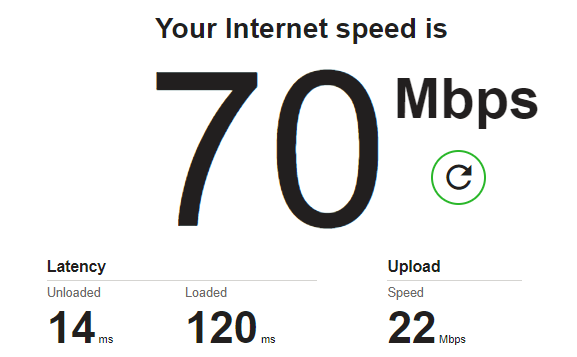 With ExpressVPN's limited-time offer, you can save 49% off on your subscription. Don't miss out on this deal!
4. Private Internet Access
Best VPN To buy With Crypto
Highly customizable
Accepts many forms of crypto
Available across all major OS
Dedicated IP addresses
P2P Support
Great server count
High level of security
10 devices simultaneously
30-day money-back guarantee
It is slower than most of the VPNs on this list
Private Internet Access is another perfect option that we found great for crypto trading. We found it intriguing that this cryptocurrency trading VPN offers more servers and connections than most of the best VPNs for crypto but charges less for its products and services. Again the fact that it accepts bitcoin payments and two more prevalent altcoins makes it an excellent choice for traders.
Although the Private Internet Access dint matches the performance of NordVNP, Surfshark, or Express VNP, it has advanced security features like split-tunneling and an automatic kill-switch a trade looks for in a VPN. Furthermore, Private Internet Access offers antivirus software and other advanced features for an additional fee.
Further, these crypto VPN encrypts your internet traffic so that no hackers manage to access your data. Even better, this VPN is relatively cheaper than the competition, which is always a plus. Nonetheless, this might not be a perfect option if you want a faster VPN.
Private Internet Access – Speedtest Result
Without VPN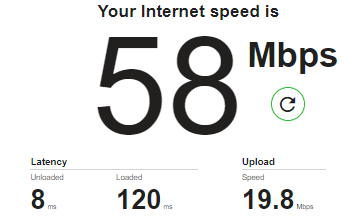 With VPN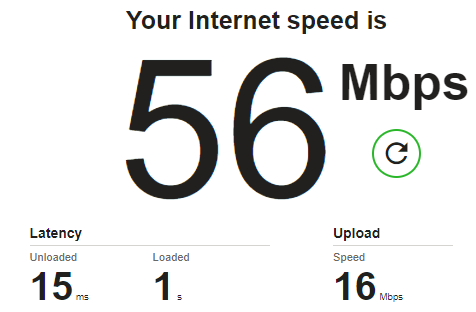 Long-Distance Connection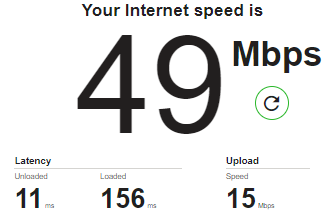 With PIA VPN's limited-time offer, you can save 82% off on your subscription. Don't miss out on this deal!
5. CyberGhost
Best All-round VPN
In our testing, the agency completed quite impressively with a few outstanding operation grades, and there's a significant number of servers, too. Your customer is straightforward to use, which is very important to novices. However, there may be a few interface problems.
No-Spy servers and a zero-logs policy
Dedicated IP address
Unlimited Bandwidth
Military-grade encryption enables secure access to your crypto trades
45-day money-back guarantee
Works with Binance, Coinbase, Gemini, Kraken, eToro, Bybit, Huobi, and more
Inconsistent speeds on OpenVPN
CyberGhost is another one of the best VPNs for cryptocurrency trading. This provider has over 7800 servers in more than 90 countries, making it an excellent choice for keeping tabs on your crypto assets and sneaking past geoblocks. Although its speed is not consistent n OpenVPN, it provided a stable connection on Wireguard protocols and IKEv2.
We also found that it had a kill switch and DNS leak protection, which ensured that our IP was always hidden. And unlike most VPNs, CyberGhost's kill switch is always on, meaning if the connection ever drops, the kill switch will automatically block off your device's connection. In addition, CyberGhost's app was especially easy to use, and we were able to automate our VPN experience with the smart rules feature.
Even better, CyberGhost features a dedicated IP address that helps you avoid blocklist and avoid having to conduct extra verification steps such as CAPTCHA when trading. Nevertheless, you will need to pay extra for the dedicated IP.
Speed Test Results – CyberGhost
Without VPN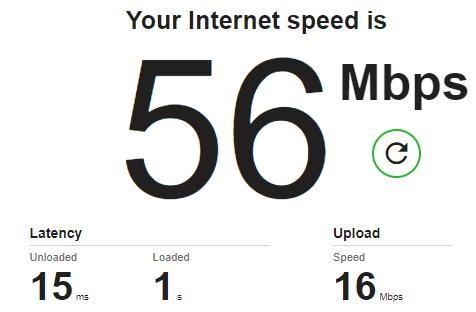 With VPN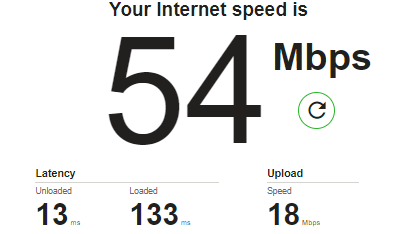 Long-Distance Connection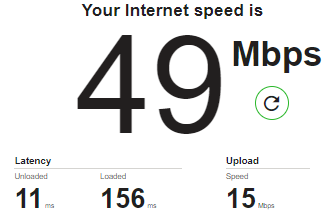 With CyberGhost VPN's limited-time offer, you can save 82% off on your subscription. Don't miss out on this deal!
Types of Crypto Exchanges
Image Source: blog.jeton.com
There are different types of crypto exchanges. Some offer various services and products, while others are purely meant for selling and buying digital assets. here are a few of the different crypto exchange types:
1. Brokers
Some standard securities brokers, though not pure crypto exchanges, act as mediators between the cryptocurrency markets and investors who desire to buy and sell digital assets. For example, you can visit an online broker and purchase cryptocurrencies at prices set by the broker.
2. Centralized Cryptocurrency Exchanges
A third party manages a centralized crypto exchange; usually, an exchange operation, which helps ensure that client sign-up and trading run smoothly. In addition, these platforms make it pretty easy for you to connect your debit card or bank account to buy crypto. Nonetheless, all this usually comes at a fee on top of the asset purchase.
3. Decentralized Cryptocurrency Exchanges
A decentralized crypto exchange(DEX) lacks third-party oversight, is open source, and relies on peer-to-peer (P2P) trading. As a result, DEXs require more technical skill and enough knowledge of cryptocurrencies compared to centralized exchanges.
If you are willing to join a DEX network, you can easily certify transactions, much like cryptocurrency blockchains function. This increases accountability and transparency as well as ensures an exchange can keep running, regardless of the state of the company that created it.
What to Consider When Signing Up for a VPN for Crypto Trading
Image Source: cloudfront.net
Choosing the best VPN crypto wallet for transactions is no easy task, and you must be vigilant. Your VPN of choice must be able to unblock specific crypto market web pages. Additionally, it should be secure, private, and accept crypto coin payments. Here are the important factors and criteria you should consider:
1. Security and privacy
The VPN for cryptocurrency trading you choose should pass the privacy and safety test first. Since you will be using these services for financial transactions, you need to ensure that you get a VPN with advanced security features and encryption. Again you will need to ensure that the secure VPN you pick has strict policies about privacy. You can need to conduct an audit of their no-logs policy.
2. Locations
Another important factor you need to pay attention to while selecting the best VPNs for crypto transactions is your location. Unfortunately, most of the crypto trading platforms link Binance are only available in certain areas, meaning you can't use them if you are outside the area.
Remember, the bigger the server network, the more options you will have when connecting to different locations or countries. It is also noteworthy for bypassing the geo-restrictions of popular trading platforms.
3. How Many Connections Do I Need?
You will also need to consider the number of connections the VPN you pick provides. Usually, the biggest difference between a cheap and premium VPN service is that the high-end ones provide unlimited simultaneous connections.
4. Performance
When picking the best crypto trading VPN, you must pay attention to its performance. Using VPNs will, in most cases, make your internet slower, and you wouldn't want to be cut off during a transaction. For that reason, you need to pick a reliable VPN service with high uptime and low-speed reductions. Unfortunately, you will barely detect the performance drop with the best VPNs we listed in this article.
5. Ease of Use
You would not want to get an affordable VPN for crypto trading that is complicated to navigate through. This makes it important to ensure that you get the best VPN for crypto trading that is simple and functions as seamlessly as possible.
6. Price
When signing up for a VPN for crypto trading, you will need to consider the price. Most trustworthy VPNs charges between $9 and $15 per month. The prices differ based on the services offered by different VPN services. If you are looking for the best price, paying upfront for a year or two of service is recommended, as this will significantly reduce the total cost.
How To Install a VPN to Use for Crypto Trading?
Image Source: i.insider.com
The VPN installation process will depend on the VPN provider you sign up for and the devices you use. However, we have listed a few basic steps you will need to follow in most cases:
Create a personal account with the VPN server you have chosen. Typically, most platforms require you to sign up and fill in your personal information.
Download and install the setup file from your device. Most VPN providers have native apps for all prevalent platforms, making it easier for you since you don't have to use manual settings.
Install the VPN customer. You will do this by clicking on the download file and following all the instructions.
Then you will select the server network you want to connect to.
After that, click on the on/off button, and your customer will connect to the chosen server within a few seconds.
Risks of Using a VPN With Crypto Exchanges
Image Source: demotix.com
Even though using VPN providers is legal in most cases, it comes with some risks.
1. VPNs Can Be Slow
Sometimes using a VPN connection can make trading slower and more difficult. So when trading crypto, you need to be sure that your connection is secure and that your data is private. However, VPNs can also be slow, affecting your sales when you are trying to trade in fast-moving markets.
2. Some Exchanges Can block VPNs
Some exchanges do not allow traders to connect using VPN, meaning you might not be able to access your account if you use one. More so, a VPN connection will mean using an IP address from the server network.
This can be limiting if you are trying to trade crypto since your real IP address is hidden. Again it will be hard for exchanges to verify your identity, which could lead to more issues with account registration or verification.
3. Your Data Can Be Sold
While using crypto VPNs for crypto trading, your data may be collected and sold to third parties by the VPN provider. This may comprise your data about trading activity, as well as your data and browsing history.
So if you are concerned about data privacy, it's necessary to choose a crypto trading VPN provider that has a stringent no-logging policy. Again if you are using a free VPN, there is a higher chance that your data could be sold to third parties, so you need to be careful.
4. Transaction Fees
Unlike peer-to-peer transactions, crypto payments often charge high transaction fees for their services and convenience. This can be especially high when trading in large amounts, meaning you will spend more to buy digital assets.
Frequently Asked Questions on Best VPN for Crypto Trading
Image Source: mashable.com
1. Is Crypto Trading Safe?
Crypto trading is risky since no single entity controls or regulates the crypto trading market. However, despite the decentralized nature of cryptocurrency transactions, most cryptocurrency networks are very secure as long as a crypto trader takes precautions.
2. Can You Use a Free VPN for Crypto Transactions?
Although there are the best free VPNs for crypto trading other here, you shouldn't use them. Most of the free VPNs come with a lot of issues. For instance, the free VPNs only allow you to pick from a handful of countries. Other free VPNs do not invest much in their services, so you will likely run into IP address range issues.
A free or cheap VPN will, in most cases, restrict how much data you can use in a time frame. Some only provide you with 10 GBs per month, which is not enough. Again while using these VPNs for crypto trading, it's likely that your data will be shared or sold to third parties.
3. Do You Need to Use a VPN for Mining Crypto?
When mining cryptocurrencies, you will have to share personal and sensitive information. A reliable VPN service ensures that the information you provide remains encrypted. Furthermore, with a VPN, you avoid data and bandwidth throttling from your internet service provider (ISP).
4. Can a bank track VPN?
While banks cannot tell that you are using a VPN, they can see your IP address or the IP address of the VPN server you are connected to. This will not be an issue, as the IP address changes depending on the network you are connected to.