Online censorship, government surveillance, and content limitations are among the issues Asian Internet users face. Although Asia has one of the highest rates of VPN usage in the world, many people still don't know which is the best Asia VPN.
This is where I step in. Looking for a Virtual Private Network to use when visiting or residing in Asia? Despite the popularity of VPNs, not all of them can successfully bypass restrictions for all their customers.
I've reviewed and ranked the seven best services currently available to help you find the best VPN for your needs in Asia. Furthermore, there is a section below where I'll also explain why using a free VPN is a bad idea.
What is a VPN, and Why Do You Need a VPN for Asia?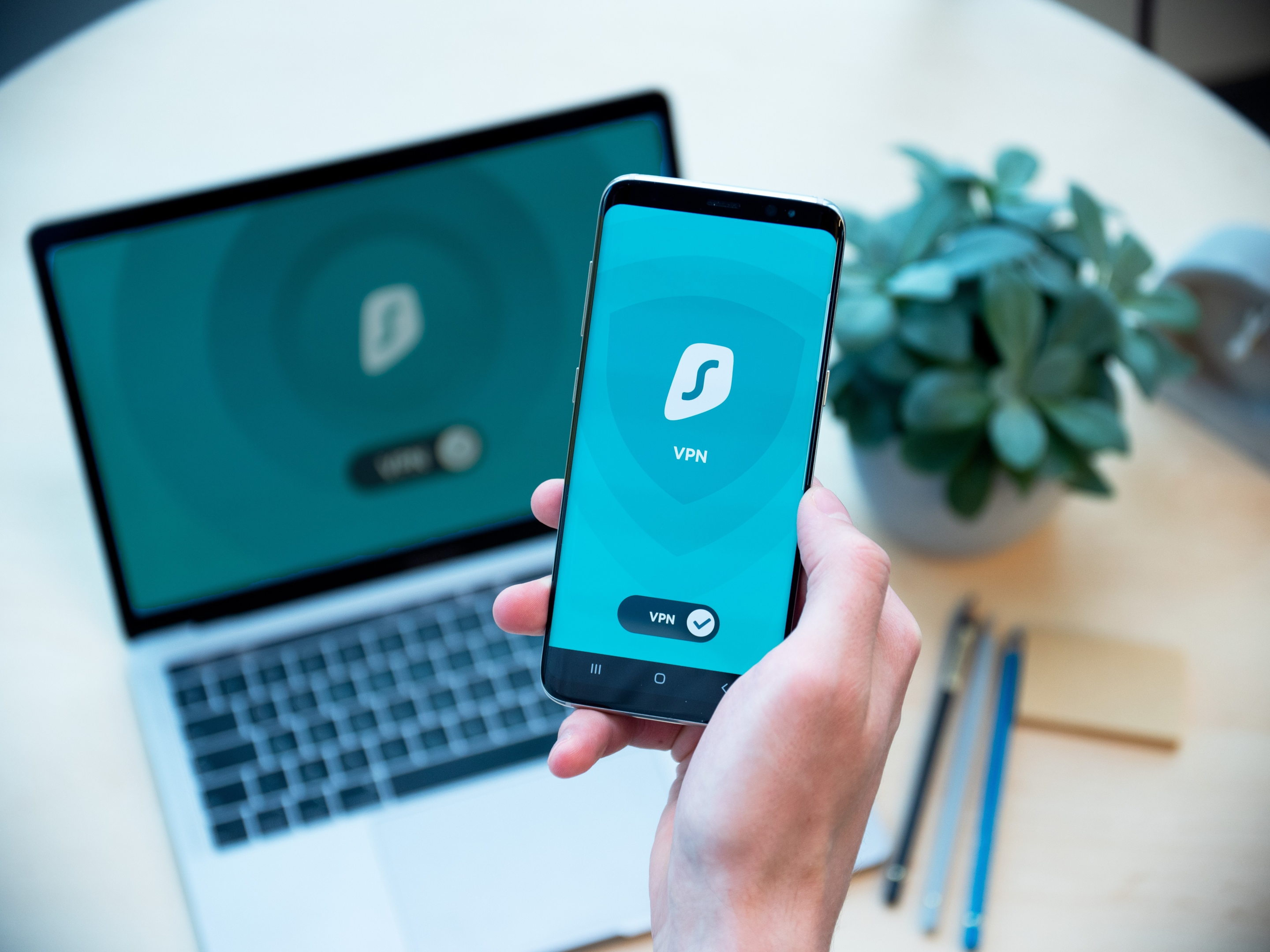 A virtual private network, or VPN, is a service that safeguards your internet connection and online privacy. It encrypts your traffic, masks your I.P. address, and lets you securely connect to public Wi-Fi without worrying about your personal information being compromised.
Without the best Asia VPN, accessing your preferred websites from many Asian countries will be a frustrating and time-consuming experience. In addition, video or movie streaming sites, news publications, and social media may be prohibited or have substantially edited content in some locations.
Here are some reasons why you need a VPN for Asia.
1. Protecting Your Identity While Online
The governments of many Asian countries enforce heavy restrictions and closely monitor online behavior. Nothing you say or do will be private; they will always be aware of your whereabouts and actions.
This is not a good situation, and it could get you in trouble if you utter some words the government finds offensive. However, you can surf the web with utmost anonymity with a VPN.
Using a VPN is also an effective means of staying secure while connected to public Wi-Fi networks, which are a favorite haunt of hackers looking to steal sensitive information.
2. Accessing Local Services
Whether you're an ex-pat living in Asia or just visiting the region to take in the sights, you'll want access to back-home services like online banking. The functionality of most banking apps is constrained when used from outside of the country where the accounts are hosted.
3. Avoid Censorship
A VPN is an ideal method for bypassing internet censorship, which is prevalent in many Asian countries. For instance, social media platforms like Facebook, Twitter, Instagram, and even Snapchat are blocked in China due to strict censorship. A VPN can restore your internet freedom if governments start censoring what you can see and read online.
Understanding Internet Restrictions in Asia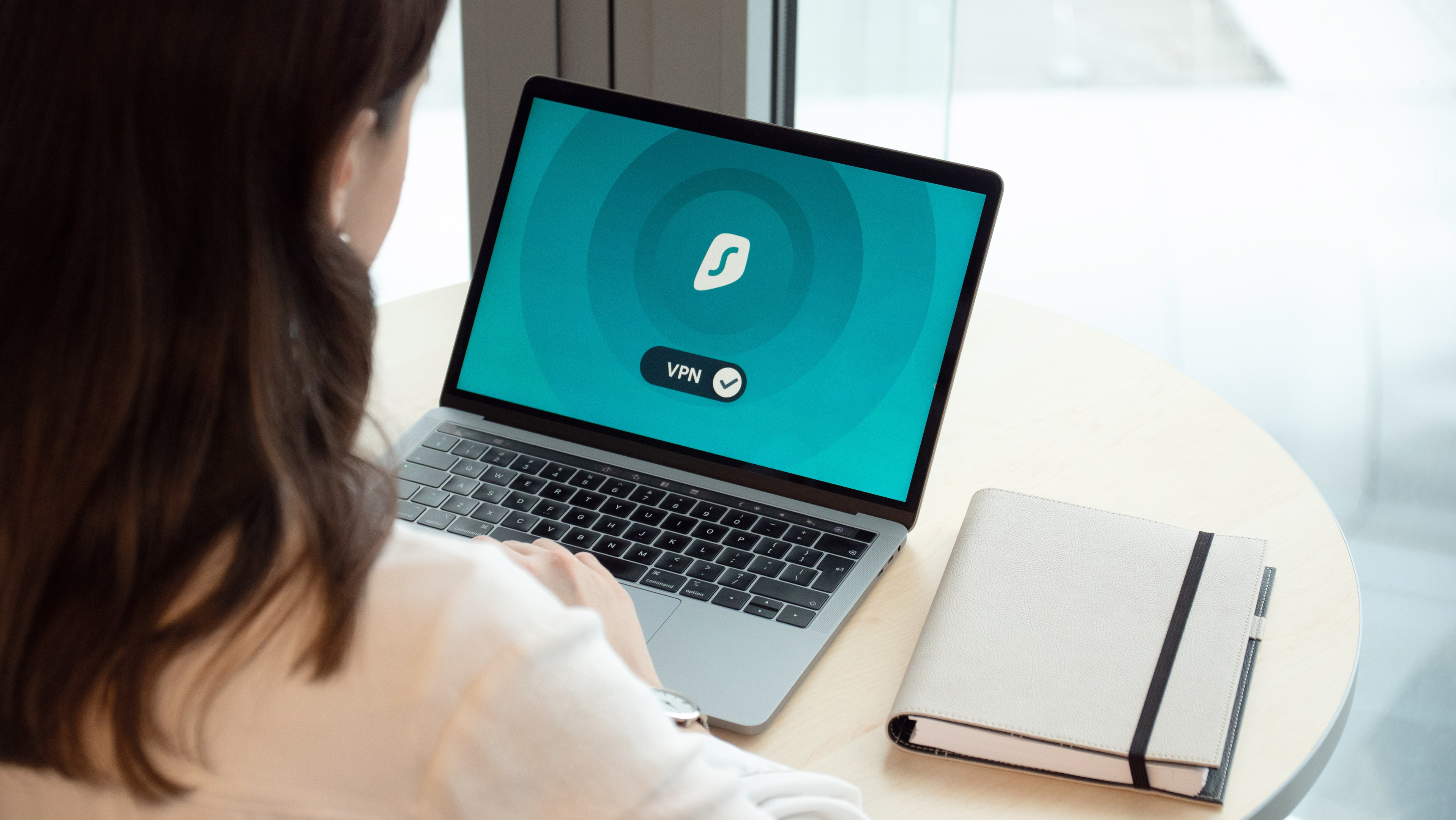 Many repressive governments can be found throughout Asia. According to Freedom House's 2017 report, 20 Asian countries have some of the world's most restrictive internet policies, a total of 30. Japan and Armenia are the two Asian countries among the world's top 20 most free internet access nations.
1. Internet Restrictions
While internet freedom is not universally protected, Asia is home to some countries with the strictest censorship policies. According to Freedom House, China has the most restrictive internet policies, but Iran, Syria, Vietnam, Saudi Arabia, Uzbekistan, and Pakistan are not far behind.
In some ways, North Korea is even more severe than China. However, due to the extreme difficulties in doing so, Freedom House does not include that country in its annual report on internet freedom.
The United Arab Emirates and Bahrain, two of Asia's more free countries, rank ninth and eleventh, respectively, on Freedom House's list of restrictive governments.
2. Search Engine Restrictions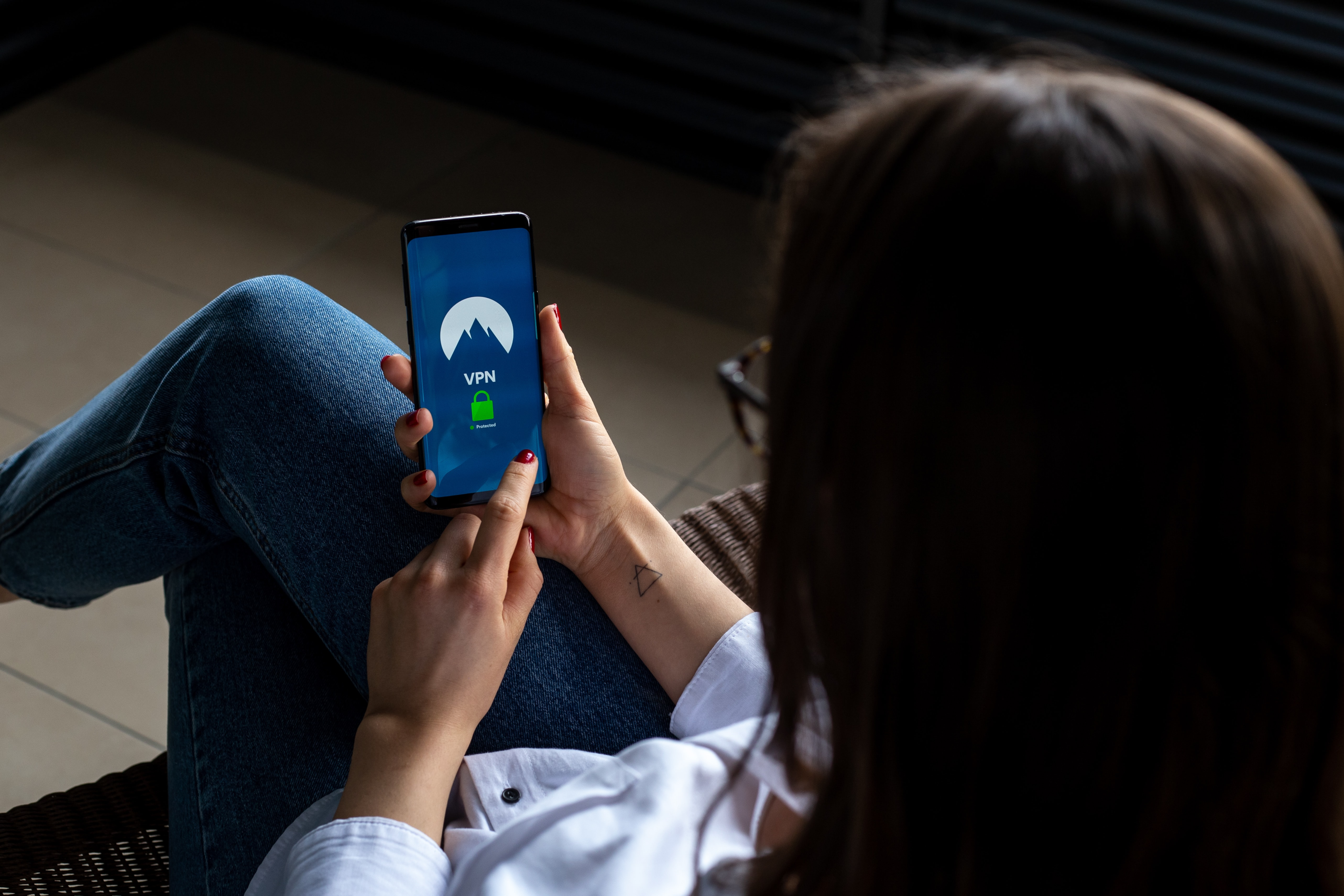 In China, rigorous censorship regulations exist for all search engines. In China, you can use Google, but not the versions that are hosted in North America or Europe. The Hong Kong service is what you'll be taken to instead.
3. Google Products and Social Media Sites
YouTube, Google Drive, Gmail, and many other Google products, are all restricted in China. In addition, the Chinese government has blocked access to Netflix and other foreign video streaming services, along with social media platforms like Facebook and Instagram.
4. International Entertainment
The censorship of international entertainment is severe throughout Asia. It's incredibly tempting to watch foreign-language videos on services like Netflix, Amazon Prime, or the websites of U.S. or European T.V. stations.
However, in many Asian countries, it is against the law to access uncensored entertainment. Furthermore, most T.V. streaming websites do not provide video access from outside the country. When you're in Asia, accessing content from other parts of the world can be difficult.
5. Dating Sites
Generally, pornographic content and online dating services are met with harsh legislation in Muslim countries. Additionally, because many Middle Eastern countries are dictatorial, websites that express political criticism are often blocked.
6. Gambling
Some South Asian nations, like India and Bangladesh, surprisingly have laws against online gambling. For example, online gambling in South Korea carries a three-year prison term.
Top 6 VPN Services for Asia in July 2023
The top VPN services for Asia are covered in detail below.
1. NordVPN
VPN kill switch
No logs
Strong encryption
Works in China
Unblock geo-restrictions
Unlimited Bandwidth
30 days Money Back-guarantee
4.3 Star rating in Play Store
Discount only available on 2 & 1-year plan
As an all-around VPN service, I found that NordVPN performs excellently in the Asian market. Japan, South Korea, and India are just a few of the ten Asian countries where its servers are active. There were a plethora of I.P. addresses from which I could choose.
NordVPN's dedication to user anonymity and security is only two of the many reasons why I recommend it. In addition, AES-256 bit encryption, protocols like NordVPN's NordLynx, and private DNS on each server provide end-to-end security for users throughout Asia.
When I was using a server in Taiwan, I loved NordVPN's Double VPN feature that had my traffic split between two servers and experience two separate I.P. addresses. In addition, my data appeared to be regular HTTPS traffic thanks to obfuscation, making it simpler to bypass geo-blocks on Netflix Japan and other Asian sites.
Using the NordLynx protocol and connecting to one of NordVPN's Asian servers resulted in very fast download rates. Each NordVPN package allows for 6 simultaneous connections and has the app available for many devices.
NordVPN Speedtest Results
Without VPN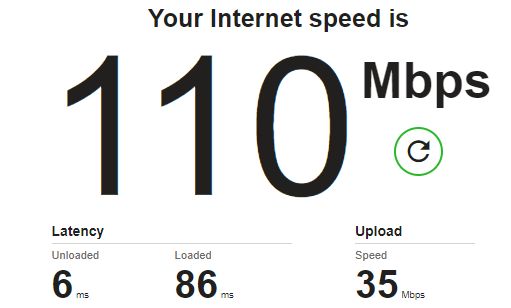 With VPN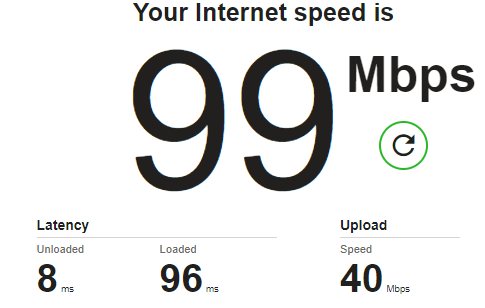 Long-Distance Connection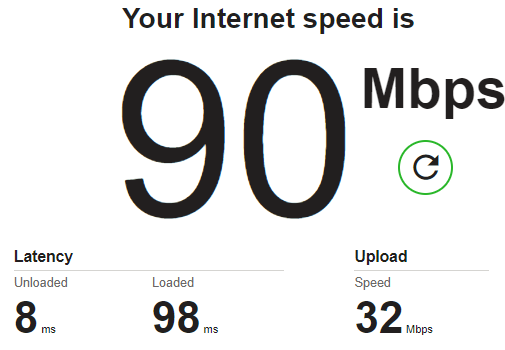 With NordVPN's limited-time offer, you can save 68% off on your subscription. Don't miss out on this deal!
Check out our guide on how to use NordVPN with BitTorrent.
2. ExpressVPN
VPN kill switch
No logs
Strong encryption
Unblock US Netflix
Unblock geo-restrictions
Allow P2P
30 days Money Back-guarantee
Expensive
Allows only five simultaneous connections
With its headquarters in the British Virgin Islands, ExpressVPN bypasses the legal authority of every Asian country and even the United States, making it another of the best VPNs for Asia.
With more than 3,000 lightning-fast servers worldwide, I didn't miss an episode of my favorite shows on Netflix, Amazon Prime, or Disney+. There will never be a time when I can't stream in 4K resolution.
Asia-based server locations include Cambodia, Hong Kong, Indonesia, Japan, Macau, Malaysia, Mongolia, Philippines, Singapore, South Korea, Taiwan, Thailand, and Vietnam.
Software for ExpressVPN is available for multiple platforms, including Windows, Mac, Linux, Android, and iOS. One of the things I like best about the service is that they offer a generous 30-day money-back guarantee in addition to their standard 7-day money-back guarantee.
ExpressVPN ranks among the top providers in terms of the number of nations it covers, with 94 and growing. Unfortunately, they're slightly more expensive than most providers at $6.67 per month, which is a minor drawback, but if the price suits you, the service will work well in Asia.
ExpressVPN Speedtest Result
Without VPN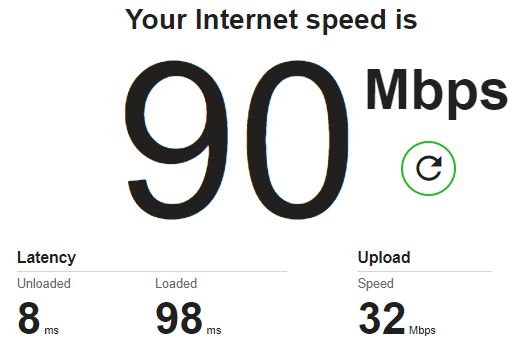 With VPN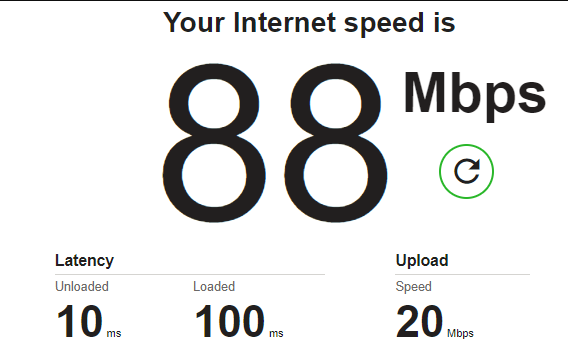 Long-Distance Connection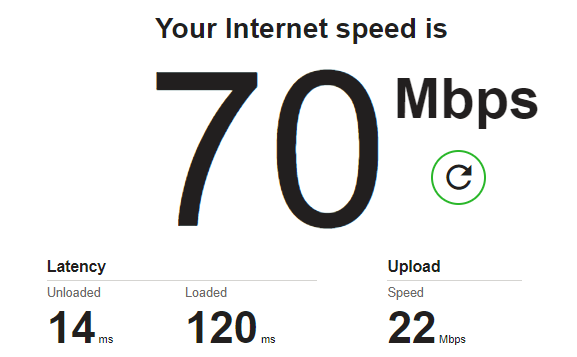 With ExpressVPN's limited-time offer, you can save 49% off on your subscription. Don't miss out on this deal!
3. Surfshark
Kill Switch
No Traffic or Request logs
Unblock Netflix
Unlimited Bandwidth
P2P Support
10 devices simultaneously
Super Cheap VPN
Doesn't good in P2P
A bit slow to connect
When it comes to VPNs for Asia, Surfshark sets a new standard with its streamlined, user-friendly design and extensive set of advanced capabilities. It has more than 3,200 VPN servers in more than 60 countries, including numerous locations around Asia.
You can connect to servers in various countries, including Bangladesh, Hong Kong, India, Japan, Indonesia, and Malaysia. However, like ExpressVPN and NordVPN, it lacks Chinese servers, which is a major drawback.
Protecting users' anonymity is a top priority for Surfshark, and the service provides numerous useful tools to do just that. For example, no information is recorded due to their strict no-logs policy. In addition, they use a VPN kill switch, as well as DNS, WebRTC, and IPv6 leak protection, to further enhance anonymity.
Surfshark matches ExpressVPN and NordVPN in terms of speed. I enjoyed lightning-fast speeds, sufficient for even the most bandwidth-demanding tasks. Furthermore, I could connect from as many devices as I'd like, providing a ton of freedom and flexibility for your money.
Surfshark VPN Speedtest Result
Without VPN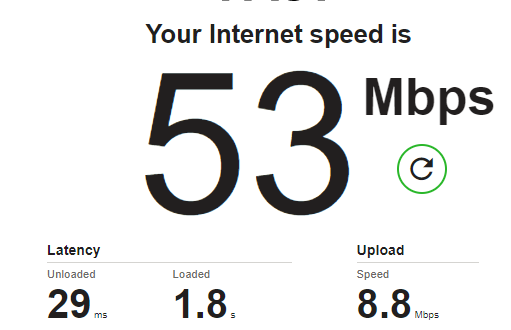 With VPN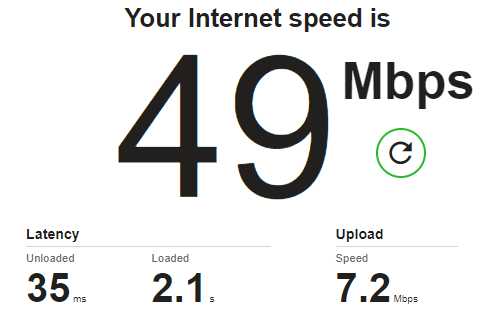 Long-Distance Connection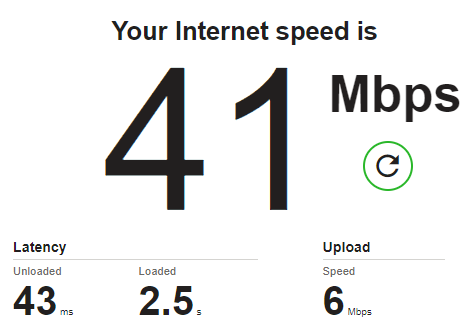 With Surfshark's limited-time offer, you can save 82% off on your subscription. Don't miss out on this deal!
4. IPVanish
DD-WRT VPN Compatible
No Traffic or Request logs
Unlimited Bandwidth
P2P Support
10 devices simultaneously
Super Cheap VPN
Limited Servers
A third-party OpenVPN app is needed to open apps in China
IPVanish has unrivaled encryption, impeccable privacy protections, and consistently fast connection speeds, making it, without a doubt, one of the best VPN providers available right now.
Users in Asia can connect to one of more than 700 servers spread over more than 60 countries, including those in Hong Kong, India, Japan, Kyrgyzstan, Malaysia, the Philippines, Singapore, South Korea, or Vietnam. With such a wide reach, virtually everybody in Asia should be able to connect to a server in their local neighborhood.
Additionally, IPVanish permits up to 5 connections per account, which is excellent at a time when many people have many linked devices. Furthermore, a wide variety of devices are supported, so there's a good chance they'll work with yours. IPVanish sets the bar for Asian VPN users, offering intuitive and well-designed tools.
IPVanish Speed Test Results
Without VPN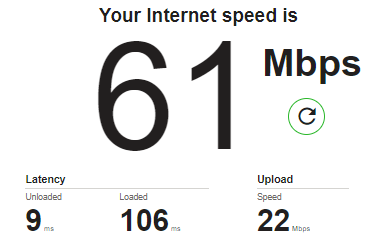 With VPN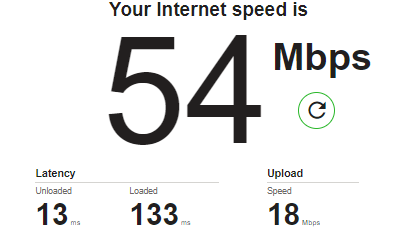 Long-Distance Connection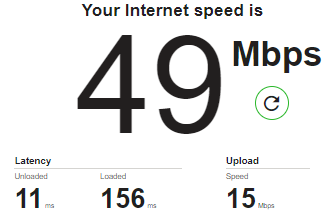 With IPVanish's limited-time offer, you can save 69% off on your subscription. Don't miss out on this deal!
5. Private Internet Access
DD-WRT VPN Compatible
No Traffic or Request logs
Gigabit VPN port speeds
Unlimited Bandwidth
P2P Support
10 devices simultaneously
Super Cheap VPN
No Support over the phone
In Asia, Private Internet Access stands out as a trusted VPN service because it is based on an open-source project. They also boast a global network of thousands of servers. Servers can be found in several Asian countries, including India, China, Bangladesh, and Hong Kong.
In addition, PIA excels at keeping its passengers safe. The data is encrypted with the AES 256-bit technique used by the military. Private Internet Access is also very customizable, making it the best VPN for expert users in Asia.
Similarly, PIA, although an American company, provides exceptional security and privacy protections. To be sure, I checked PIA's independent audit reports and found that the VPN had not caused any leaks or logging. My speed testing revealed that PIA's servers were quick.
Private Internet Access – Speedtest Result
Without VPN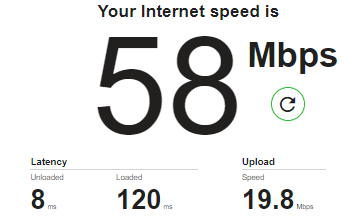 With VPN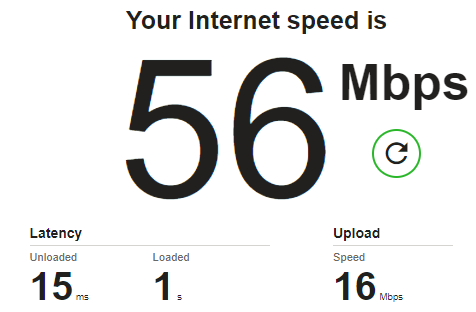 Long-Distance Connection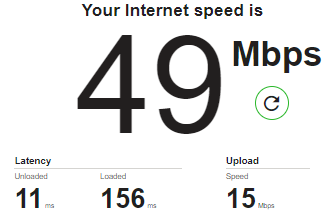 With PIA VPN's limited-time offer, you can save 82% off on your subscription. Don't miss out on this deal!
6. HideMyAss
No DNS/IP/WebRTC leaks
1100+ Server in 190
Strong Encryption AES 256
Unlimited Bandwidth
P2P Support
Fast Speed
No Support over the phone
Based in the UK
HMA, established in the U.K., offers access to its server network in 13 different Asian nations. These countries include Japan, Singapore, Hong Kong, India, and South Korea. It offers one of the most widespread server networks, with connections in more than 200 cities across the globe.
Despite being present in more locations than competing VPNs, it only offers access to a little over 1100 servers worldwide. There are no P2P-optimized servers in Asia; now, they are only offered in Prague, Amsterdam, London, New York, and Frankfurt.
Data transmitted across the VPN tunnel is encrypted by HMA using a military-grade encryption cipher (AES-256) and secure VPN protocols. This means that hackers cannot possibly penetrate your system. In addition, it safeguards against DDoS attacks and features a Kill Switch, Split Tunneling, and leak prevention built right in.
Without VPN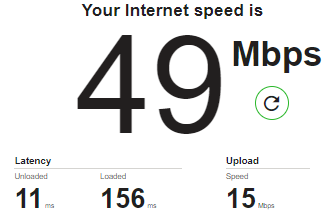 With VPN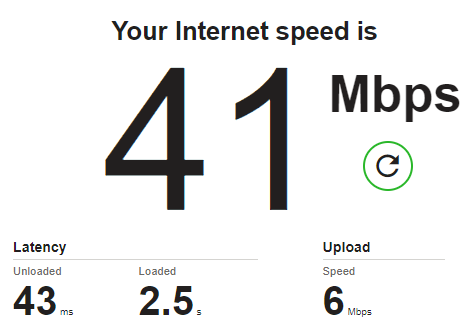 Long-Distance Connection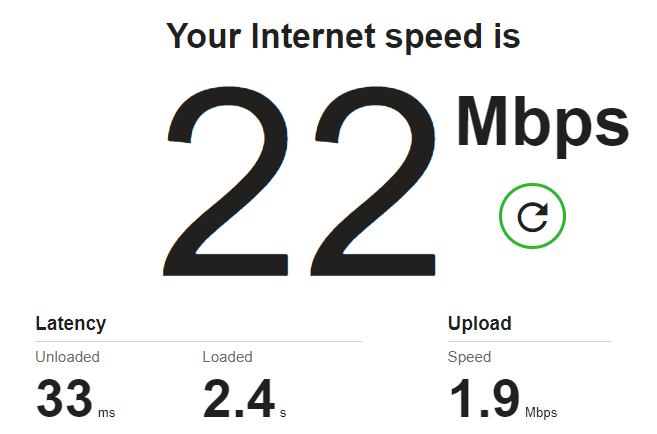 With HMA VPN's limited-time offer, you can save 75% off on your subscription. Don't miss out on this deal!
7. VyprVPN
High-speed Streaming
No logs
Strong encryption
5 Simultaneous Connections
P2P Support
Unblock geo-location
No Crypto Payment
If you're still hesitant to pay for a VPN service, VyprVPN's free trial account is an excellent option. It's a great way to get a feel for the changes without spending any money.
However, VyprVPN also has many more advantages. Again, their service is accessible from a wide variety of devices and is renowned for its ease of use.
Even though they use robust encryption, they keep certain basic user data logs, which is not ideal. However, they make up for it with lightning-fast speeds and an especially broad selection of Asian server locations.
Countries like South Korea, Japan, the Philippines, the Marshall Islands, Indonesia, Thailand, Hong Kong, Macau, and Vietnam are all examples of these.
VyprVPN Speedtest Result
Without VPN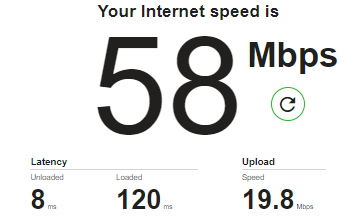 With VPN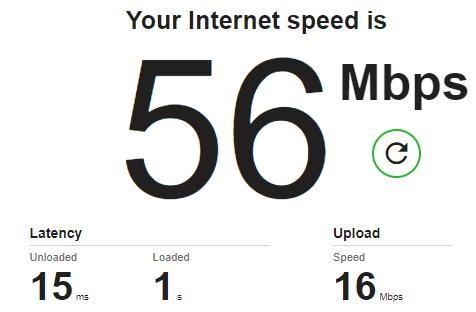 Long-Distance Connection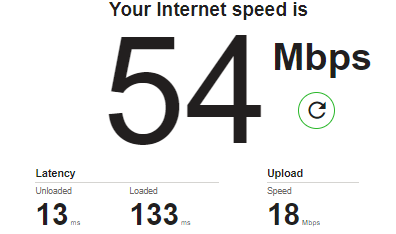 With VyprVPN's limited-time offer, you can save 44% off on your subscription. Don't miss out on this deal!
Things to Consider When Choosing the Best Asia VPN
1. Easy to Use
When I test a large number of VPNs, I get a good idea of how intuitive their respective apps are. Only VPNs that can connect to a server in a few seconds are considered. Each VPN also has helpful staff to answer questions via live chat and email anytime.
2. Security
A VPN should keep your data safe even while using potentially unsafe public Wi-Fi networks. A VPN's encryption, DNS leak protection, and kill switch are three of the most important security features I look for.
3. Server Locations
Servers in your own country are a very helpful addition to any VPN service; the best of them have locations worldwide. For example, ExpressVPN, like many other VPN services, provides many servers around Asia, allowing users to view content from any region without restriction.
4. Unblocking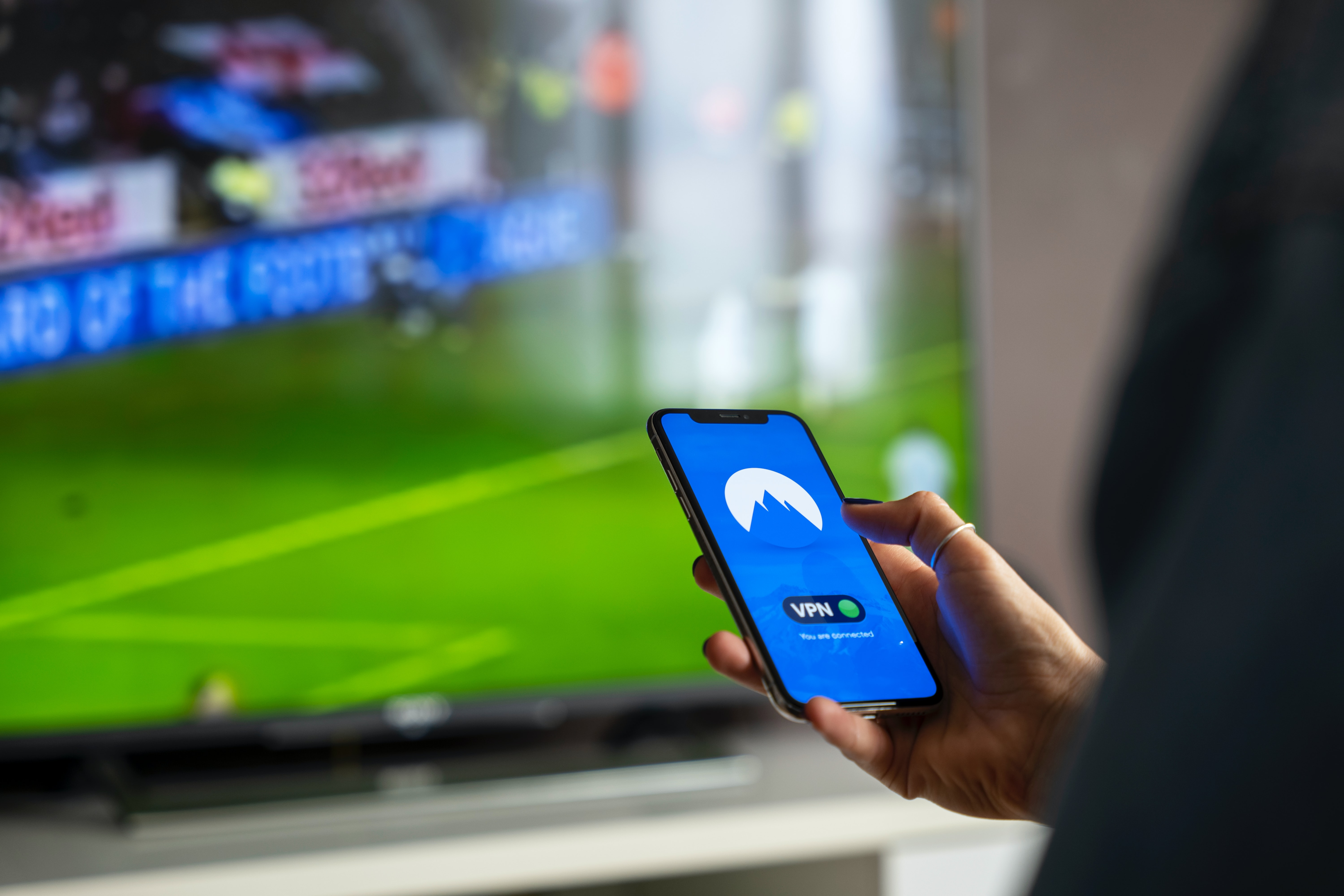 Since VPNs differ substantially in their ability to bypass geo-restrictions, I conducted a battery of tests using various blocked content and services.
I test them extensively with numerous well-liked streaming services, many of which prevent VPN access. The VPNs mentioned in this article are reliable and consistent in avoiding censorship.
5. Privacy
In addition to providing robust security, a virtual private network should shield your online activities from prying eyes. Encryption is the initial step in this direction, followed by the implementation of a stringent no-logs policy. Some VPNs keep logs of user identities and may potentially share this data with unintended parties.
6. Speed
You may keep browsing, streaming, and torrenting as normal because we've tested and found only the quickest VPNs. In addition, the data transfer capacity of all of these VPNs is boundless. As a result, there is a chance that your connection speed will improve. If your internet service provider (ISP) is slowing your connection, this is especially important to remember.
7. Price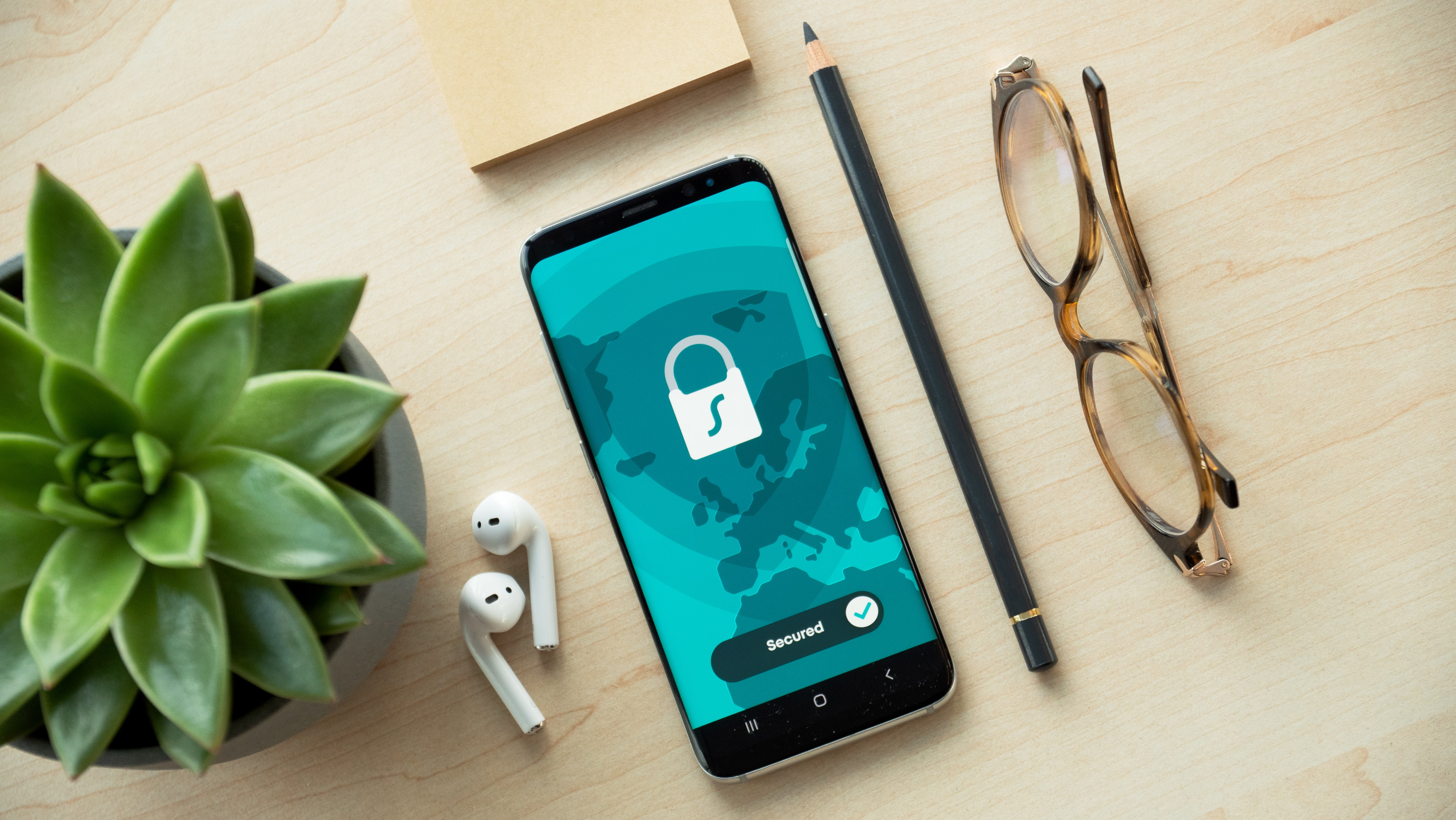 Everyone, including myself, appreciates a good price. For this reason, you will find that the VPN services on my recommended list are among the most reasonably priced options available. When deciding on a VPN, remember that the longer the subscription period, the more money you'll save.
The money you save by subscribing for longer can be used better. Keep an eye out for discounts on VPN services; most VPN companies provide discounts of some kind, so shop around until you find one that works for you.
8. Money Back Guarantee
The most reliable method of risk management when purchasing a VPN is a solid money-back guarantee. That way, you have nothing to lose if your chosen VPN doesn't meet your expectations. Most VPNs will promise your money back if you're unsatisfied with their service, but only the top ones truly stand behind the quality of their product.
All the VPNs I have recommended are top-notch services. Thus I strongly doubt you'll ever seek a refund. Some VPNs provide a 7-day money-back guarantee, while others offer a 45-day money-back guarantee.
Is Free VPNs Worth It?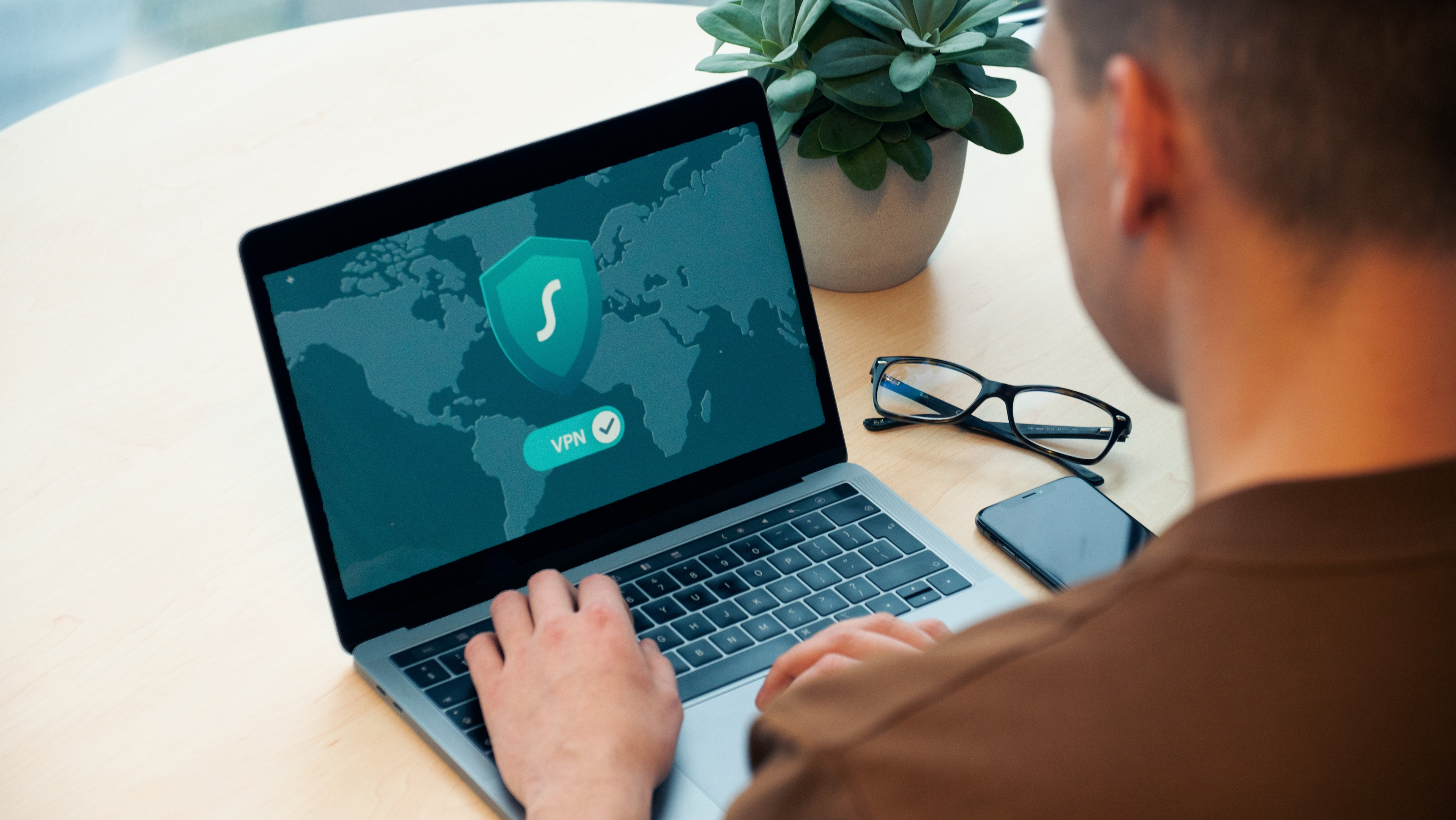 Free VPNs should not lure you. While some best free VPNs are useful for gaining temporary access to blocked sites, the majority fall short in their ability to bypass restrictions on the web.
If you're looking for a VPN in Asia, you should know that free VPNs don't provide the strong protection you need to keep your connections hidden.
Generally, freemium versions of reliable VPN services are sufficient for experimental purposes. But unfortunately, they typically have capped data transfer rates.
Many popular online activities, such as video streaming, torrenting, and online gaming, can quickly eat through your monthly data allotment. Furthermore, their encryption standards may leave you vulnerable to viruses. Therefore it's best to use a trusted VPN service in Asia.
Conclusion
A VPN is essential to access the internet's full potential while in Asia. Using a VPN is not strictly necessary to access the internet. However, this will make you an easy target for hackers and government spies. In addition, some Asian governments have stringent content regulations, which must be considered.
Therefore, it is extremely dangerous to access the internet in Asia without a VPN. Therefore, I advise you to use NordVPN, the best Asia VPN. NordVPN should be your choice if you're looking for a way to unblock websites, preserve your privacy, and ensure that nobody is tracking you online.